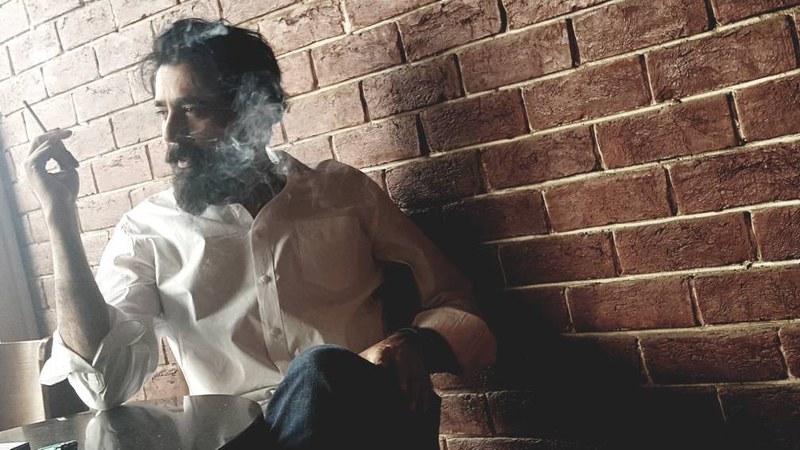 "Daira is picked as a case study in various universities in Pakistan to this day," tells lead Shahzad Nawaz.

Pakistan adapted Mohsin Hamid's 'Moth Smoke' long before it was cool. Back in 2002, Azfar Ali directed Daira (The Circle or Daira Kahani), which starred Shahzad Nawaz, Adnan Siddiqui, and Aijaz Aslam.
We hit up the stars to spill all the details about the film which was screened at Harvard University in July 2013.
Shahzad, speaking exclusively to HIP, begins the story with his audition, "Daira was my first project. It stays close to my heart to this day. I was auditioned by the director, Azfar Ali - rejected first, but then reconsidered later. Mohsin Hamid personally met and approved all cast members."
Aijaz Aslam had nothing but praises for the director, "Azfar Ali was good in execution and [Daira] was a good learning experience for me." Shahzad adds, "I had a great time working with Azfar, he was hard working, efficient and engaging - in fact, to be honest and fair, it wasn't just me, but everyone on the set enjoyed his style of working."
Daira was a hit and a huge film for its time, Shahzad explain, "In this day and age, perceptions play bigger than memory! Daira for example still holds multiple and unbeaten records in the television broadcast. It is, in fact, one of the few independent video productions that are part of libraries at universities around the world, including McGill etc. It is still picked as a case study in various universities in Pakistan to this day (and I know this because I happen to actively pursue a Talk Circuit across Pakistan myself). It will be humbling to mention that Daira won an award in Kara Film Fest. It was also the film that was picked in 2005 to reflect Pakistani new wave cinema efforts by Govt. of Pakistan in its USA screenings by the Embassy of Pakistan - I personally had the pleasure to represent Pakistan and Diara."
Daira was majorly kept similar to the novel. "I worked with writer Ali Moeen in adapting it for the screen - in some ways, it is faithful to the novel, and yet, it had its own additions and artistic interpretations." There could also have been a sequel to Daira. "I even wrote the plot for what could have been then, the first sequel in Pakistan - Daira 2, but lazy that I am, to this day, I haven't been able to put the plan to action," tells Shahzad.
Read: Read: Irrfan Khan to star in Mohsin Hamid's 'Moth Smoke' adaptation
You will have to understand, Daira came out in 2002! You are asking me this question in 2017. Daira by the way was the first Pakistani production to have a website and the single biggest OST featuring 21 songs by Top Pakistani singers- for whatever that it is worth- Daira remains a cult to this day
Upon the subject of Irrfan Khan starring in the new adaptation of Moth Smoke, this is what Shahzad had to say, "I do not wish to comment on an Indian actor. However, I am happy for Mohsin Hamid. Daira was my first project, Moth Smoke was Mohsin's first book - and by the way, he remains one of the few Pakistani writers, if not the only one, who will have two international films made on his work. I am personally pleased to know this. Daira was for television and this new venture will be a feature film - obliviously bigger in scale and canvas." Aijaz shares his view about Asif Kapadia adaptation, "Irrfan Khan is a good actor. I wish him all the best and definitely they have better resources to make it look grand."
Producer across the border also attempted to adapt the film, "It is unfortunate that earlier it was taken up by Rahul Bose, but it did not materialize. I wish Moshin Hamid ever success - on a lighter note, I am happy that others are finally doing now what I did in 2002!"