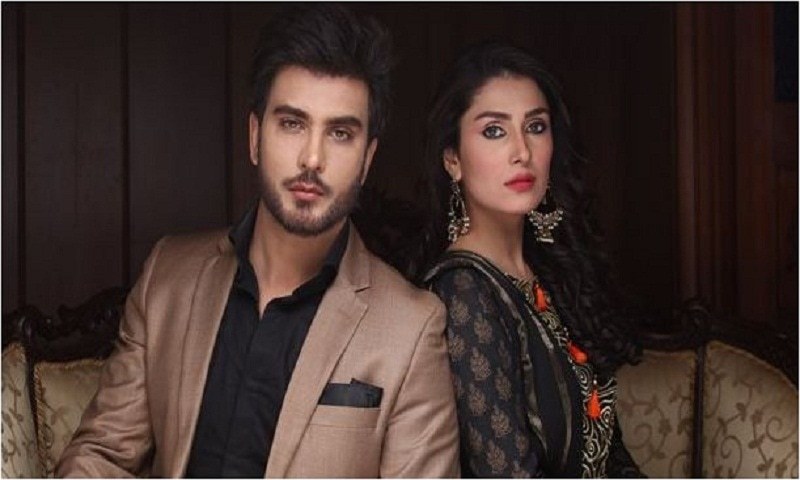 Although Mohabbat Tumse Nafrat Hai started off with a bang, the drama seems to have lost its charm over time. The detailing we praised in the first episodes is now becoming redundant, since the makers focus on one track for the entire episode. We need to know more about the story line rather than being told again and again whether Maheen will accept Gulrez's proposal, whether Waqar has apologized and the focus on Gulrez's foxy is becoming highly agitating.
In times like today where we have some phenomenal dramas on air, Alif Allah aur Insaan, Yakeen Ka Safar, Zakhm to name a few, Mohabbat Tumse Nafrat Hai cannot afford to stay off track.
Even this week, Jia's character is still not clear. Jia is the female version of the spoilt boys we have seen in two earlier dramas of the same writer, where the characters have apparently been subjected to their father's neglect, therefore having developed an unwelcoming personality.
The highlight of Jia's character has come clear though. She is a person with a one track mind and is currently set on making her way into Waqar's life. Although she claims to be Maheen's best friend, neither the friendship nor the relationship between them makes sense.
We've also noticed how although Maheen hates Waqar, she is certainly uneasy about him spending time with and Jia, which has made it clear that Jia's presence will definitely be a factor that could bring them closer.
The makers have been trying to give us a feel of what things were like 5 to 6 years back, but they've gone terribly wrong with it. Aiza and Faryal along with the rest of the cast have terrible hairstyles which don'r make them look young. Elaboration is certainly not working for these characters. The styling needs to be casually balanced for the young party but it's either too festive or too boring to make a comment on.
The cricket scenes in this week episodes weren't much fun. Aiza seemed to have a difficult time bowling and so did Imran Abbas. Waqar started practising hours before the match but Wali and Ali actually came out good. The scenes were fun but nothing out of the ordinary, except the analysis on Afridi, which happened to be amusing enough.
We were honestly expecting Mohabbat Tumse Nafrat Hai to be a rocking, romantic drama but it hasn't really given us any attractive content so far. The only reason most of us are still holding onto the serial is because we're curious to know what went wrong and why everybody started hating Waqar so much.
Read: Mohabbat Tum Se Nafrat Hai: Story needs to unfold fast