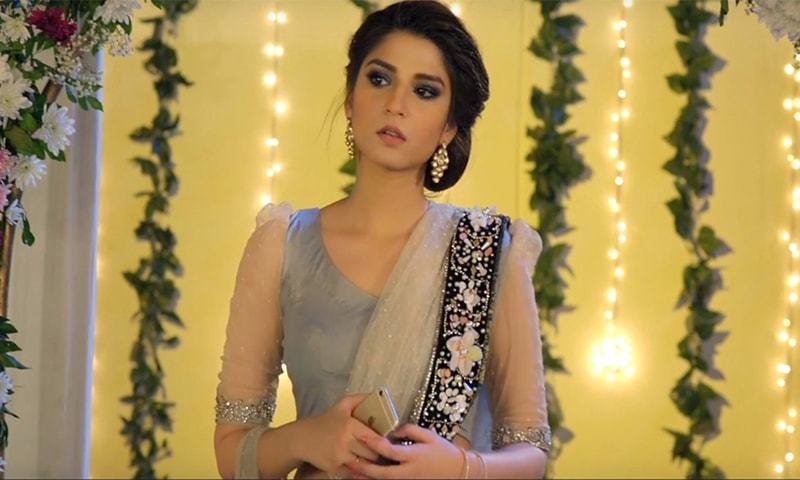 A HIP Exclusive where we talk business with the young and talented actress.

There's one star we've started seeing more of, the lovely Ramsha Khan. Currently working alongside industry veterans on dramas like Wo Aik Pal and the upcoming serial Daagh, HIP got in touch with the rising star to talk about her experiences and how she manages to keep calm amidst the hustle and bustle of the entertainment industry.
HIP: Being in your early 20s, what's it like having accomplished so much? When was it you knew you wanted to become an actress?
RK: It's a blessing and I feel like there's still a long way to go and a lot to learn. So I don't think that this is it, there's much more. I wanted to become an actress ever since I was in kindergarten. Always joined drama classes, I've been performing since I was 7!
HIP: Do you think your debut film Thora Jee Le catapulted your career or was it a learning curve in terms of what is good content and what isn't?
RK: I think it was one heck of an experience. The film didn't make it to the box office, but I got good reviews on my acting. I did my part at least. I believe without failure there is no success.
HIP: Did opportunities start to arise after the film's release or were they already in the pipeline? Do you think the film's performance affected your stance in the industry?
RK: Yes they did. My work in the film got me where I am today and I will cherish the experience forever.
HIP: 'Wo Aik Pal', 'Daagh', must be pretty fascinating getting to work on mainstream dramas. How has the experience been? Have you made any on-set best friends?
RK: It is phenomenal, getting to work with veteran actors like Aisha Khan, Feroze khan and Alyy khan in Woh Aik Pal. I learned a lot from the director Furqan Khan and the other actors there as well. Yes I made a best friend, Aisha and I connect on an insane level Masha'Allah. I'd say in a way she's has adopted me! Daagh is going well Masha'Allah. Misbah apa, the director is a sweetheart and it's so easy to work with her. Junaid is super down to earth. He's so humble. I'm blessed to be working with such nice co-actors and crew to be honest.
HIP: Where do you see yourself 5 years from now?
RK: Probably doing more work. I don't plan my future, I like living in the moment, so right now where I am and what I'm focused on matters the most to me.
HIP: Do you lean more towards TV or Film, seeing how the Pakistani film industry is being revived and churning out more movies by the year.
RK: I believe you get recognition through TV and then you can try out films. I will go back to the cinema but after gaining experience from TV. I'd like to balance both, since television is a major part of our industry.
HIP: At such a tender age, it must be difficult juggling so many things at once. How do you manage?
RK: I just pray to God. If you have that connection with Allah, there's no way stress or anxiety that can get to you. That helps me stay positive and make wise decisions.
HIP: Any future projects or collaborations to look forward to?
RK: There's a lot in the pipeline for now, but I want to be careful so let's see. For now, Woh Aik Pal is going to get more interesting and Daagh is coming out very soon.