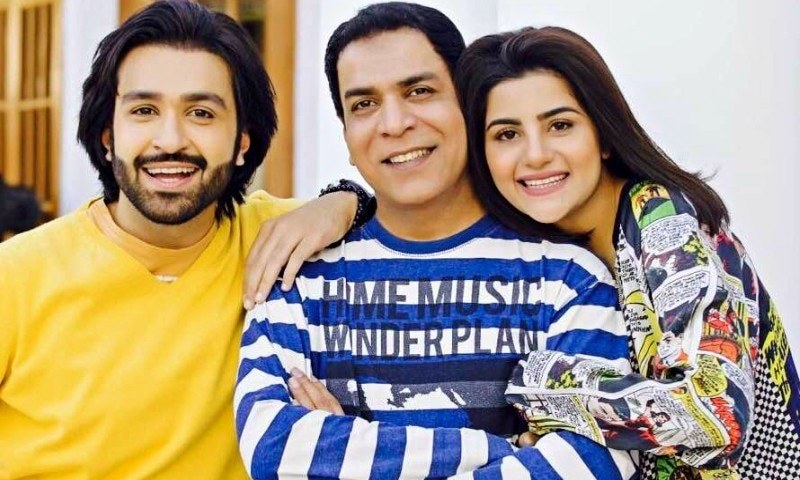 Seasoned television director, Fahim Burney and her muse, Sohai Ali Abro have joined hands, yet again. The Jawani Phir Nahi Ani-famed starlet, Sohai made her comeback of sorts earlier this year after an unannounced hiatus of over two years with Urdu1's ongoing drama serial, Kaisi Yeh Paheli, helmed by Burney and the dynamic duo now return with the socio-drama, Aadhi Gawai.
Penned down by Saima Akram, Aadhi Gawai is a Momina Duraid production that is slated to air on Hum TV. Currently being shot in the heart of Punjab, the serial will star Azfar Rehman, Ayesha Sana, Saleem Sheikh, model-turned-actress, Uzma Khan and features budding actor, Ali Josh as the male lead.
Also Read: Sohai Ali Abro is all set to make her television comeback on Urdu1
To find out more details about the serial, we got a hold of director extraordinaire, Fahim Burney to spill some beans for us. "I'm open to working with any actor at all, but I feel the understanding Sohai and I have has only increased over the passage of time," he says of his equation with the actress.
"I think she's brilliant at what she does; she puts her heart and soul into every project she takes up and is always able to deliver my directions exceptionally well. On a whole, Sohai is family," he adds, revealing that one of his personal favorite directorial, Kaisi Yeh Paheli also starred Abro as its protagonist.
Based on how influential and powerful men exploit and eventually harass naïve middle-class women, Burney revealed that the serial kicks off with a similar track as Sohai's character falls prey of Azfar's interest, and when she opposes, she pays the consequences. However, instead of essaying a damsel-in-distress, tables turn as we'll see Sohai become the voice for the voiceless.
Also Read: Sohai Ali Abro To Star in Adnan Sarwar's New Film
Similar to the ongoing serial Nazr-e-Badd, Azfar Rehman will add another feather to his cap as he takes up the antagonist's part yet again, playing a dominant. "Fahim has been my mentor for the longest of time and after the success of Nazr-e-Badd my fans wanted to see me taking up something even more challenging, a departure from the usual stuff I've been doing," the actor told HIP.
While Azfar and Sohai, have together given us a number of hits and memorable serials, Tumhari Natasha and Tanhai to name a few, the rumor mill was abuzz that the two had a fallout on the sets of their last outing. Rehman puts all the speculations to rest.
"They're all baseless. I think Sohai is supremely talented and it's always a pleasure working with her. In fact, I've came across so many Sohai-Azfar fan pages and its always a ball being on-set with her," she clarifies. "With Aadhi Gawai, I wanted people to see a different us. There's constant conflict, all of our scenes together are clashes, there's no love saga going on at."