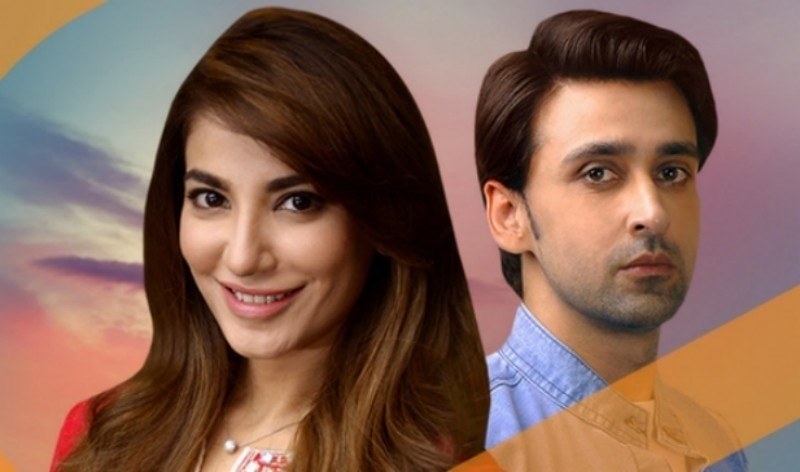 Ever since Beinteha began one thing is certain, we've become huge fans of Rida Bilal's writing style, as she pens down stories close to reality, which is a welcoming change to the current list of plays on air. Being an avid follower of Beinteha since its first episode, besides the main leads Sami Khan and Naveen Waqar, the one thing which pulls us towards the drama is how simple and engaging the story remains, nine episodes down.
Directed by Qasim Ali Mureed, last night's episode perhaps had one of the most beautifully shot scenes, where an old beggar interacts with Sherry (Sami Khan), who taught him a thing or two about life, making Sherry think twice about himself and Bisma (Naveen Waqar). Now what prompted him to be so down? Read on to find out.
Read : Does Beinteha have all the ingredients of a hit drama?
Now we all know Bisma's dad was not at all happy with her decision of marrying Sherry, especially when she was engaged to Ali (Faris Shafi), and with the wedding about to take place, Bisma drops a bomb on them, claiming she loves someone else. With the duo married, Bisma seems immature and does not give Sherry the space he needs, since he is a photographer and in this sort of profession there are no fixed hours. A little understanding on her part would've been nice.
Fights occur between the love birds, but we liked how honestly the script has portrayed that the initial days of marriage is not a bed of roses but more of a wake up call where one steps out of their fantasy world and into practical life, which Bisma still hasn't grasped it seems.
Sherry remains focused on work, but he realizes Bisma needs his attention, therefore he decides to go on a honeymoon with her. But he angers Bisma once again when he is late to a shopping date. She ends up embarrassing Sherry in front of his colleagues at work, which did not sit well with him. Bisma regrets what she did, now what remains to be seen is whether the two will patch up or not.
Read : 6 Episodes Down, Beinteha Continues To Soar High
What was wonderful to see was Ramiz (Adi Adeel), even though he had a very little screen time this week, but whatever time he had he made perfect use of and we hope to see him more as the play progresses. The chemistry between Sami Khan and Naveen Waqar is pure magic, the two portray a couple madly in love quite well. Rubina Ashraf as usual is brilliant and looking at the way Ali was interacting with Zara (Ghana Ali) over the phone, we have a feeling the story is about to take a very interesting turn and you sure you don't want to miss seeing that.
So catch Beinteha only on Urdu 1 every Wednesday at 8 pm to see what life has in store for Sherry, Bisma, Ali and Zara.