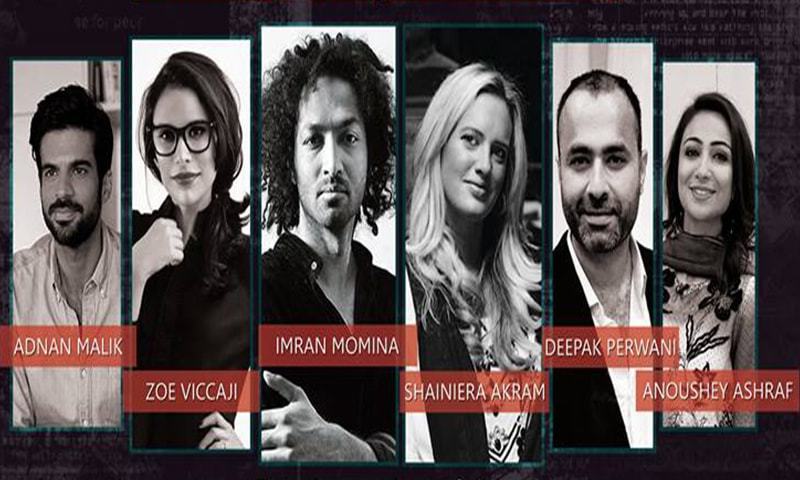 The line of speakers included Deepak Perwani, Shaniera Akram, Adnan Malik, Zoe Viccaji and Imran Momina.

Attending the IAKTALKS 2.0 was bit like reading the novel 'Karachi you're killing me' by Saba Imitiaz. It took me about an hour and a half to reach the venue, a journey that should take no longer than fifteen minutes. But when I walked out of the event, I felt the relationship between me and my beloved city, was rekindled. How could it not be, when so many amazing people put in extra ordinary amounts of effort to execute the event. The star-studded line of speakers included the Maharaja of the fashion industry, Deepak Perwani, our senior national bhabi Shaniera Akram, the extremely talented Adnan Malik, the melodious Zoe Viccaji, and last but not the least, the music maestro Imran Momina. The event was kept thriving by Anoushey Ashraf's hosting.
This Ted style talk, gave the audience an insight into the struggles and success faced by the stars, and how Karachi enabled them to be who they are today. Deepak Perwani's talk challenged the audience to break the shackles on a personal, professional and civic level. His story of a little boy from Mirpurkhas who becomes the king of fashion in Karachi, was inspirational. Shaniera Akram was my favorite speaker of the night. She deserves tremendous admiration and applause for helping to make the city a better place. She's probably at par or even more of a Karachiite than most of us. The effort, the emotion, and the motivation was evidently visible. I just wish she could convince her husband to make a comeback in cricket. He'd do much better than the current lot even at this stage.
Adnan Malik's story was about self-discovery and how Karachi played a role in it. He talked about trying to fiddle with multiple identities and roles. He loves Karachi's late nights, don't we all? Zoe Viccaji dedicated a song and dared the audience to be the change that Karachi needs. Lastly, Imran Momina, the fuzon famed musician talked about how growing up in Karachi shaped his dreams. The hardships he had to face and the endless opportunities the city presented to him. His song at the end of the show with his new vocalist, Kamran, was a little treat for us all. Special shout out to the two-young musicians Sagar and Ali, the tabla Nawaz and beat boxer, they were superb. This is the tremendous platform IamKarachi is providing for talented youngsters. In a tough city environment, every now and then one needs to step back a bit and get a fresh perspective on life. Such events, provide us with just that.