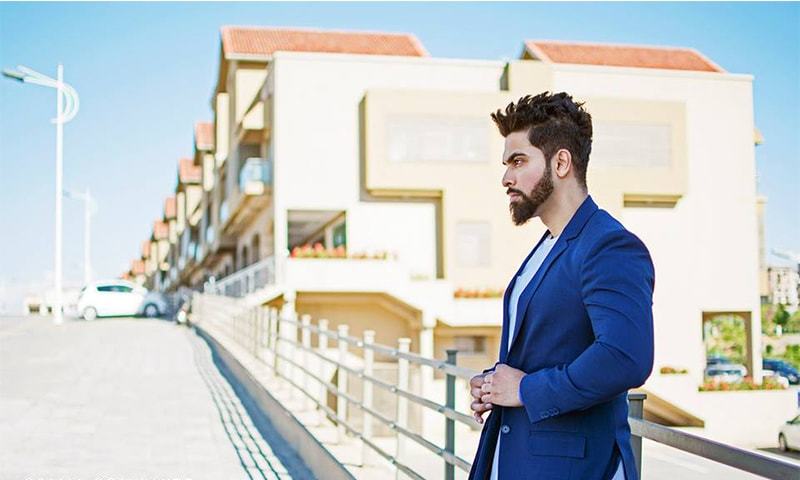 The 'Desi Thumka' famed rapper talks to HIP about his latest single 'Baghdad', releasing on 30th June.
The rapper Osama Com Laude, widely known as OCL, is all set to make his comeback to the music scene. This time, the medical student cum rapper is planning an even bigger and better entry into the industry, with his latest single Baghdad. He claims it will have a definite appeal, unlike anything else we've seen before, in Pakistan.
Osama Com Laude came out with a bang, with his song becoming an anthem for major ramp shows, wedding disk jockeys and radio stations. From there, Osama moved to creating a really interesting mix of singles and music, featuring various artists to build a name for himself.
However, the artist was last seen in a very brief stint back in 2015 with his single 15-27, after which he took a solid hiatus, to focus on his medical studies.
Now free to focus on music, Osama plans to get back in the game with a smashing single 'Baghdad', which the rapper plans to release online, on Eid this summer. And so HIP brings you an exclusive right before OCL's latest track hits the internet and becomes a viral sensation.
HIP: Is there some connection between the name 'Osama' and 'Baghdad'? Should we expect a politically charged rap song?
OCL: (laughing) "No, no, not at all. There is no connection between my name and the song, as people may be wondering. In fact, Baghdad is going to be a funny play on words that you'll understand once you hear the single." Baghdad is basically the way goras pronounce it "baayygh tat'', and the chorus will explain that further.
"In fact I'd like to mention, you guys aren't the first to question me about this. A lot of friends actually freaked out and asked me to change the name. The only person whose backed me throughout, happens to be Adil Omar, who claims the name is awesome and will work."
HIP: What's it like being back in the business after a break? Do you think your songs will have a fresh element to them?
OCL: "I've been sitting on these songs. I've been planning to release music this year for quite some time now. In fact, its been more than a year since the songs were compiled. But since I've been back, i.e. in November, I've been tweaking the songs here and there to give them that much needed fresh feel. I've planned a hat trick of upcoming songs this year, which I hope will connect with the audience."
HIP: So what comes after Baghdad? What are your plans for the years ahead? Are you planning on staying in Pakistan?
OCL: "Currently I'm planning to launch this song on a public platform, to make it as popular as possible. We're planning an Islamabad premiere where we'll have invites for the song and video premiere. After that I plan to do a channel run in Karachi and I'm certain the channels are going to want my song like anything.The video is ready. Huz, the producer and I, we've made mad dashes to get the video ready, but it's quite a spectacle now that its ready. We've taken this very amazing play on colors for the video and it's going to be unique; its something that's never been seen or done before in Pakistan and I'm praying it clicks well with the audience."
HIP: With three singles planned for the year, why not bring out an album?
OCL: "I don't want to make an album until I have a proper team backing me up. I am waiting to cut a deal with a proper label behind me, when I won't have to focus on the promotion, production, post production and sorts. I'm currently an independent artist and unless I'm being backed by a team, I'll focus on singles alone."
Before we wrapped up, we felt the need to question why his Wikipedia page stated Osama as the Pakistani Superman. Osama treated us to gales of hearty laughter and added,
"I'm a huge superman fan. I even have adult pajamas of the character. I'm a die hard comic fan and he happens to be my favorite superhero. I just love the ideology behind the character. I have this huge Superman poster that I fist bump every time I'm feeling nervous or I need to accomplish something, be it exams or anything else. I'm superstitious and Superman gives me good energy."
Here's wishing the young lad all the very best for the release of Baghdad and his other upcoming singles.