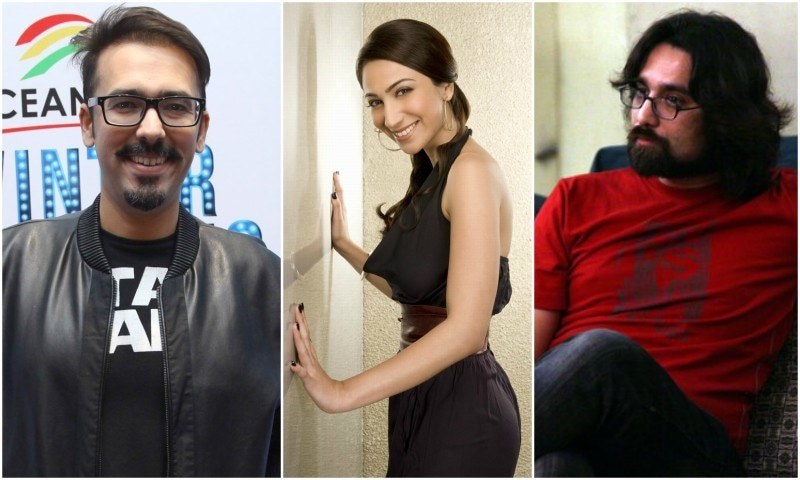 The serial is a period drama that is slated to air after Eid.

Chinaar Ghaati has got us intrigued and we really cannot wait to watch it. More than its unique title, it's the cast that has us anticipated – acclaimed RJ, Dino Ali who is all set to make his comeback to the small screen, VJ and actress, Anoushey Ashraf and Noori band's Ali Noor making his debut.
We got hold of Dino to spill some deets for us. "Chinaar Ghaati talks about past and present. It takes you back to the British era; it brings you back to the present. Both the eras are shown really well in the serial. It will indeed be a visual treat for the viewers because there has nothing been similar to this made in the drama industry before," he shares.
"I was approached by the producer Ghazanfar Ali. I worked with him when I was at MTV," she added when asked about how he got on-board. "My character in the serial is quirky, fun but also serious at times. They wanted someone who could portray such a character and the makers thought I could do that. I auditioned and I got the role."
Speaking of who stars alongside him, Dino stated, "Farhat Naz plays my love interest and I think she's extremely talented." Apart from that, the serial also boosts of a promising supporting cast with the likes of Alyy Khan, Tipu Sharif of Sang-e-Mar Mar-fame and Samiya Mumtaz.
"You'll not find me in the past era of the serial. I'm in the future, present. I play an advertising guy, named Junaid, who's in love with Anoushey's character," he adds. "However, I fall for Farhat Naz playing the role of Uzma. Anoushey is my best friend in the serial and she is being stalked by someone, so to find out what all happens to me and her, you'll have to wait and watch."
Lastly, we ask Dino on what his fans can expect and when will Chinnar Ghaati see the light of the day. "We cannot wait to share this project with everybody because it is just so very unusual. Supernatural and period dramas like these are not seen very often. So, we are really excited to say the least. It airs sometime after Eid," he concludes.