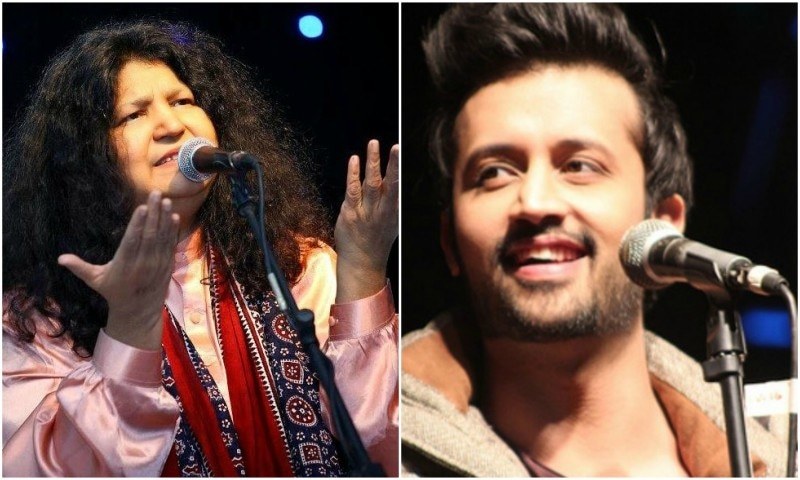 Be prepared to experience sheer musical delight with the new rendition of Noor-e-Azal by Atif Aslam and Abida Parveen. The song lets you explore inner peace within and offers to help look at life from a whole different perspective, this Ramadan.
This is a song you tune into when you're missing meaning in your life. Noor-e-Azal gives you that vital connection for your spirit and inner-self, that may have been amiss. The powerful vocals by Atif Aslam and Abida Parveen have translated into a healing aid for all. The song will make you bleary with its beauty, because when hearts are aching and one needs assistance, Noor-e-Azal is what the prayers ultimately translate into.
And that's not it. The video featuring Naumaan Ijaz, Mansha Pasha and that little sweetheart that has stolen our hearts, compliment the song too. You'll fall in love with the innocent child and her simple antics, as she tries to make sure her dad doesn't get lost in the darkness. The child has enacted the sequence beautifully, with emotions pouring out of her demeanor and we can't help but appreciate her for it.
Watch the video below and let us know how you feel, in the comments.
Also Read: Atif Aslam pays tribute to Junaid Jamshed