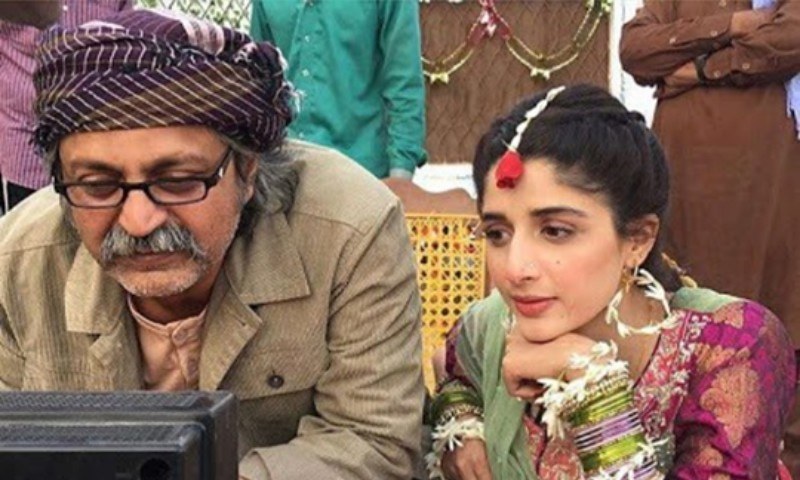 A play with the potential to be a classic is Sammi staring Mawra Hocane, Adnan Siddiqui and Sania Saeed to name a few. With eighteen episodes down the one thing we continue to love about the drama is how it keeps on reinventing itself. Seems there is never a dull moment in the city of Rahim Yar Khan all thanks to Sammi and everyone associated with her!
With Sunday nights devoted to the show, we tuned in to see what was happening in Sammi's life. We were pleased to see the story is moving ahead at a steady pace. Let us fill you in with all the details of last night's episode.
Read : Mawra Hocane Steals The Spotlight In Sammi
Chaudhry Rab Nawaz (Rehan Sheikh) continues to act as an arrogant landlord, and this time he wants Waqas (Haris Waheed) to kill Rashid (Adnan Siddiqui). But since Waqas did not commit his first murder by choice, he has a hard time accepting Chaudhry's demands and prefers walking away ,contemplating with the idea. Since we know Nawaz never takes anything lying down, he decides to tell Rashid to kill Waqas before he kills him! A clever person who is about to take part in the elections and does not want the talk of Vani out in the open, he tells his wife (Madiha Rizvi) to talk to the people and clarify that Sammi was staying with them out of choice, since they wanted to help a girl out in need.
Quite furious with her husband's suggestion, she has no choice but to stay quiet. With Chaudhry away for a few days the Chaudrain goes to see Sammi and tells her to marry the tutor Aalyan (Bilal Khan), as he is her only option out of the haveli, since she does not want her husband to marry her, which he keeps on threatening to do from time to time.
The best scene last night was the conversation between Sammi and Aalyan, where he makes her realize her self-worth. This was an eye opener and we do hope that Sammi gathers some courage, because constantly wanting to go home and being ready to be killed by her so called precious Veer is slowly becoming annoying.
Read : Hum Tv's 'Sammi' is intensely engaging and thought provoking
Besides Sammi, the drama also showed Chadni (Sania Saeed) back in Rahim Yar Khan, as well as Naheed (Nadia Afgan) being pregnant and not wanting to abort the baby. She finally decides to leave her brother's house for good and find her own path, but since Aalyan is very fond of her we have a feeling phuppo and nephew will act as each others strength. With quite a lot happening in Sammi, the most interesting bit was the end, in Chaudhry sahab's house where she comes to work for the Chaudrain, Chadni sees Sammi. Now what the beautician will do is what makes us excited for next week.
One of the most talented finds of recent years is Haris Waheed, who loses himself in the character he's playing, making him a delight to watch. Bilal Khan was good this time and perhaps appearing in a drama and shooting a lot, he seems to have grasped the role of Aalyan pretty well. Sania Saeed, Madiha Rizvi, Nadia Afgan, Adnan Siddiqui, Mawra Hocane and Rehan Sheikh under the superb direction of Saife Hassan make Sammi a must watch.
So don't miss out on the next episode which we are sure will be a gripping one, every Sunday at 8 pm only on Hum TV.