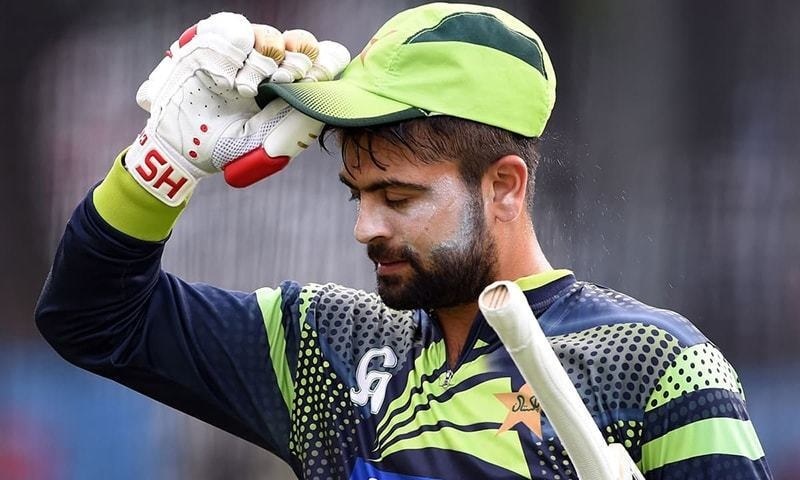 For me, Osman Samiuddin paints a wonderful picture through his writing and in doing so, describes the value of every cricketer he writes about. But Ahmed Shehzad has been one subject who has escaped through the prism of Mr Osman. He has written about Shehzad's contradictory ways, he writes about Shehzad being in a parallel universe. Yet there is a feeling of a soft spot somewhere. A flickering hope that the man he fails to comprehend truly, will finally become the opening batsmen Pakistan white ball cricket so desperately needs.
Playing cricket in the same age as Umer Akmal hasn't helped his case. The ego driven coach, Waqar Younus, clubbed Shehzad and Akmal together. Painted them both with the same brush. While Shehzad hasn't been a role model, his discretion is nowhere close to that of Umer Akmal. But the public sees them as the deviant two, as unfortunate as that is.
Nevertheless, despite never making it to the international level on a consistent basis, neither Akmal or him have been discarded completely. The reason is pretty simple, both are above their competition at the domestic level. This probably gives them a motive for their complacency (Akmal's actions) or sense of superiority (in Shehzad's case). We have to do just enough to retain our place is the feeling one gets from both.
Especially with Shehzad. One gets the feeling that one day he will cut lose. He will get out of the shackles and just burst through it. The whole façade will go away and it will give way to Pakistan's premier opener. But the bubble never really bursts. Shehzad tries to breathe through, we see an innings which looks like a breakthrough but it's a false dawn. Like the 1st Pakistan Super League or the innings with Pietersen this year's PSL. It looks like Shehzad is on par with any modern day batsmen. The innings of 46 that he played against South Africa in an away T20 in 2013, or the hundred in New Zealand just before the World Cup 2011, it showed that Shehzad has the skills. Something is making the man cagey.
Or is it just the Shehzad way? Maybe as Osman Samiuddin deciphers, Shehzad is a modern-day cricketer off the field but not on it. But then how does one explain his T20 hundreds (domestic and international, the only Pakistani to do so). What chains Shehzad? In a world of 50-90 (average and strike rate), Shehzad is at 30-70. Maybe he isn't good enough for 50. But there have been glimpses which show he can achieve 90. Clearly the 30-70 is doing our team no good. Will we be willing to take a risk and at least try to have a go at 90? Shehzad is back because Sharjeel Khan is out. Should he try and take his role? A few innings have told me that he has it in him, while plenty have shown he doesn't. It is sad that in his 8th year of international cricket, we don't know if he can make it. It reflects as poorly on our bench strength too. So, it's probably time to change and just go for it. Having a non-assertive strategy hasn't worked, so can we have a hyper aggressive Shehzad? We are not winning much anyway, throw the dice Mr. Shehzad, just let it go.