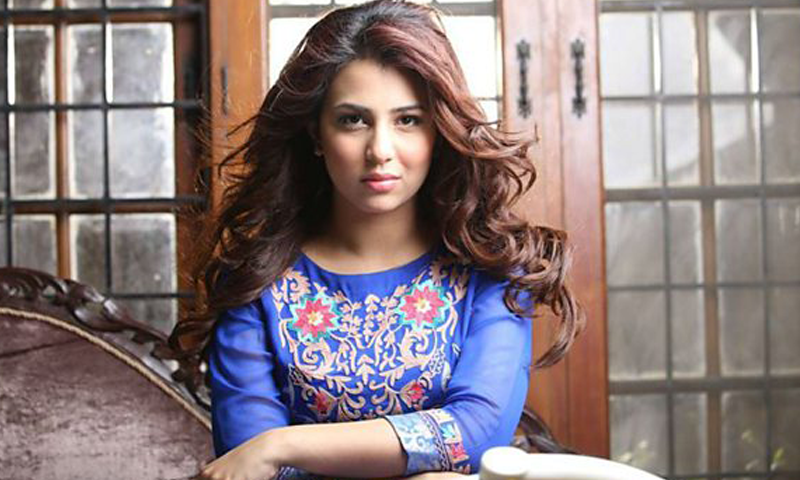 The gorgeous actress has impressed everyone with her outstanding performance in 'Alif Allah aur Insaan'.

Ushna Shah and her killer smile can brighten any ones day. The talented actress made her first appearance in a play called Khudgarz and since then she has appeared in amazing dramas like Bashar Momin and Bheegi Palkein. Having also worked on movies like Teri Meri Love Story, Shah is receiving praise for her role in Alif Allah aur Insaan, a play that has us hooked too!
Wanting to know more about how she was able to portray her character Rani so well, we spoke to the stunning actress and this is what she had to say,
Read : Alif Allah aur Insaan Has An Impressive Start
Who approached you for Alif Allah aur Insaan?
US: It was Mahesh Waswani from MD productions and Raza Moosavee, who was the head of content for Hum TV at the time.
What made you say yes to playing Raani?
US: For the last three years, I had actually been telling Mahesh and others to give me something of substance. One day he called saying I finally have what you want, and we need you for this. When I read the script I knew I had to do it. Rani was just the one I had been looking for. The depth, the change, the crudeness, the rawness and the reality is something the artist inside me had been craving since I joined the industry. Rani reminded me of why I became an actor.
How did you prepare for this role?
US: Rani evolves a lot as she is an amalgamation of things: The walk was inspired by a lady who used to work in our house when I was a child; ironically her name was also Rani. The dialect was watching the working class growing up in Lahore. A lot of the mannerisms were things I observed in young girls begging on the street. So yes there was some character research involved at my end but everything else was thanks to the genius, Ahson Talish. He crafted the crassness of Rani beautifully, he created her.
What should the audiences expect from Raani in the coming episodes?
US: Expect her to grow a lot, more than any other character I've played. Her journey is one heck of a metamorphosis.
Read : Ushna Shah highlights the beauty and importance of Urdu
What more plays are you currently working on and do you have any movie in the pipeline?
US: I'm semi retired, I've earned it.
Lastly, which out of all the characters in the play is your favourite and why?
US: Mine, because it's mine. And then Shamoo because Imran Ashraf has done a fantastic job. I love the depth in Sana Fakhr and Mikaal Zulfiqars' characters, as there is so much more to them than what meets the eye and both actors have truly shown their seniority by depicting the complexities in their characters. I'm in awe.
With Ushna Shah raising the bar high, we hope to see her be part of more dramas like Alif Allah aur Insaan, that offers audiences the chance to see something different and unique.