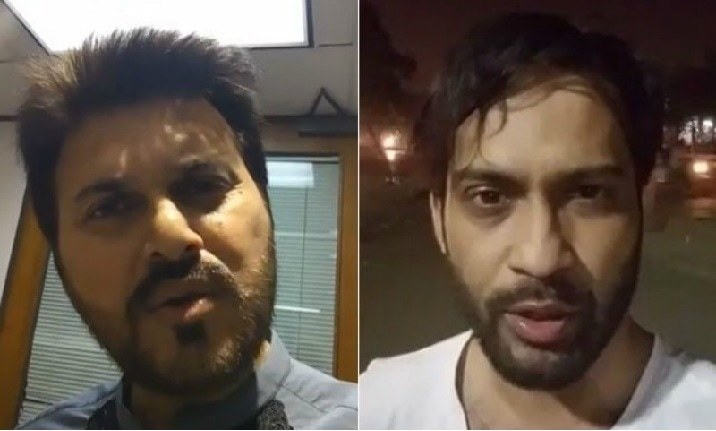 In a live video, Zaka had criticized Haider and the entire artiste community for not being there on Amir Zaki's death.

Losing an artist, especially someone like legendary guitarist, Aamir Zaki, who passed away on Friday at the age of 49 due to a heart attack, has greatly affected his fans and people who knew him
However, at such a sensitive time what was surprising to see was Waqar Zaka's presence at the Edhi morgue located in the Sohrab Goth, Karachi. He began to make a live video on Facebook questioning why no one had come to take care of the body which was lying all alone while pointing fingers at Ali Haider, Hadiqa Kiani and Ahmed Jahanzaib as to where they, as well as the entire artist community, are at this time?
The reason why the trio was specifically mentioned by the reality show host was that they had worked with Zaki on various songs. He was Pakistan's top guitarist but to openly blame someone for not showing up is a bit ridiculous especially when Kiani lives in Lahore and Ali Haider has been residing in America for the past two-three years. Haider also took to the social media to give Zaka a fitting reply.
Read: Waqar Zaka becomes best friends with his attacker and we don't know what to say!
With Haider condoling the sad demise of the musician who was his friend, he also mentioned how everyone was aware of what a difficult time Zaki was going through at the end. Since Zaka is present in Karachi why didn't he do something for the artist? Now, trying to cash on this incident, what is Zaka's purpose, asks Haider.
Haider also mentioned,
'To hold a mobile and gather 4/5 people and talk is very easy. Since you are a big social worker you should have helped him out instead of going to someone's death and creating a scene. You should have some shame. If I want to do something good, I will do it without telling anyone. Everyone knows what sort of a person I am and everyone knows your reputation and now even I have gotten to know you as well '
He further added,
'I have always described you in nice words and have prayed for you even now I will remember you in my prayers to give you a brain and for you to use that.'
The singer also told Zaka to refrain from cashing in on such incidents and have some respect.
Aamir Zaki had been suffering from a prolonged illness for quite some time, he began his musical journey when he was discovered by Alamgir and it was while touring with him Zaki would play a Flying V guitar which he built himself.
With his untimely death, Pakistan has indeed lost another legendary musician.