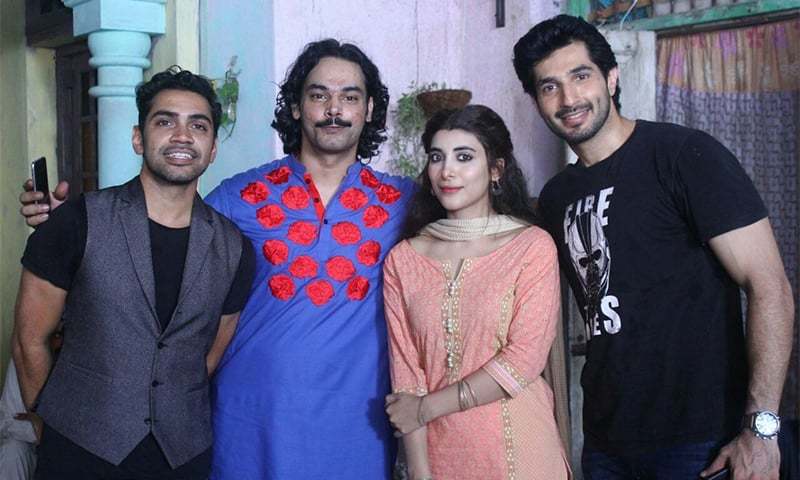 Bilal Ashraf and Urwa Hocane may have their own presence but Gohar Rasheed is the ultimate show-stopper.

The first look for Rangreza is out and we're already hooked. The 41 second teaser has managed to grab our attention not only because it's good but because it definitely promises to offer something substantial amidst entertainment and great music.
We absolutely love the desi grunge Gohar Rasheed is sporting in the teaser. This without a doubt, is going to be one of his best performances to date and we say that with conviction by just a look at the teaser. And of course, the man will shake a leg with hundreds of transgenders in the movie, so that's another thing we're looking forward too.
Read: Gohar Rasheed To Do An Item Number With Transgenders For Rangreza
Bilal Ashraf looks like his charming and lovable self, whereas Urwa's demeanor in the teaser hints at a very different character she might sport for Rangreza.
Read: Urwa Hocane opens up about Rangreza
The background track is another exciting piece that pleases the ears. Rangreza's first look is an absolute delight, ensuring the film tops our most awaited movie list for the year.
Take a look for yourself: