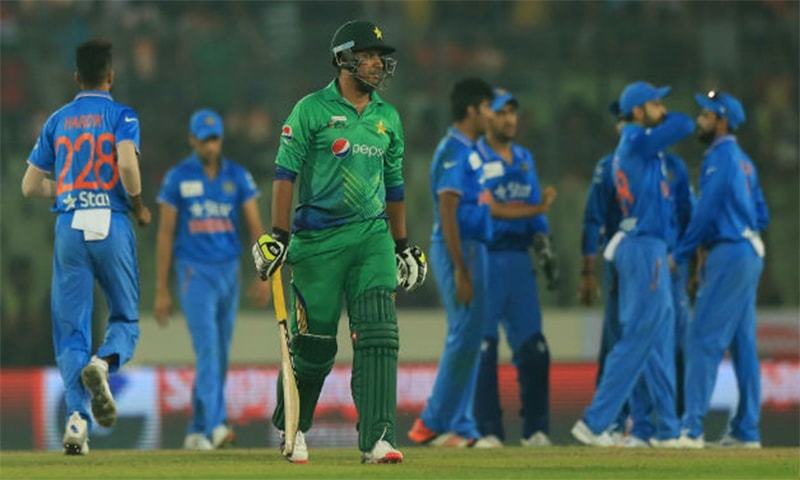 Small things are just reflective of the larger malaise in Pakistani cricket.

It's done alright, probably a bit worse than expected but no one is surprised. India's indubitable dominance over Pakistan the last few years seems infallible at least for now. The team is in a horrible rut. There are two causes for this; strategic issues and tactical issues. The archaic style with which we play our cricket, the problems in domestic cricket and a whole lot of other problems plague Pakistani cricket. All these are strategic problems. Here, I would just try and focus on the tactical issues or two issues to be precise. Errors which could be solved with very little insight and focus.
In the last warm up game, Hasan Ali, stroked a 15 ball 27 under pressure and supported Fahim Ashraf's assault. In the test match in West Indies he showed that he can smack the ball. But not in the match against India. Mohammad Amir came ahead of Hasan Ali. The game was lost but just goes to show that the team plan is not based on skill level. Similarly, before the game Micky Arthur said, we have to bowl India out. In the match, all tactics proved that the strategy clearly was to contain. Imad Wasim, on flat wickets is not a wicket-taker. I can present you a whole lot of numbers to prove this. I can present to you the template India have been following of sedate starts and going big at the later stage of the innings to back my argument. But the team management should be aware of all this and more. They are being paid very handsomely to know all this.
Why? Is the team management not watching these games? Is no one paying any attention? Who is in charge? What the hell is going on? My question is how has Micky Arther become a high profile coach if he unable to see the most obvious things? How has Azhar Mehmood played around the world and not know these things? How has Sarfraz attained national captaincy? How have Shoaib Malik and Mohammad Hafeez been in the game for 17 years and not know such things? I know the match was all but lost. But small things are just reflective of the larger malaise in Pakistan cricket. Apt team selection, game plans and better catching will not solve all problems. But they will help them compete a bit better. That is all we ask for.