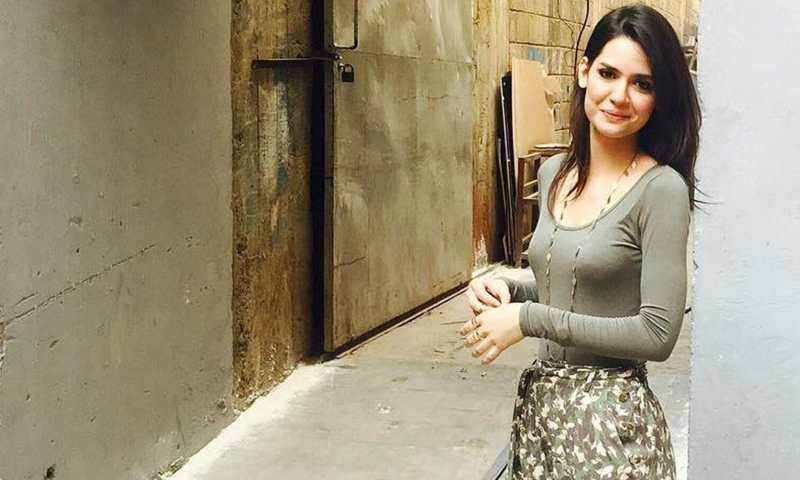 "I know that I am in a position today where people would want to be, to have a film like that opposite Manisha Koirala."

Extremely down-to-earth actress and VJ Madiha Imam talked with HIP about her post Dear Maya life, especially with being mistaken for other celebrities.
HIP: How has the response regarding Dear Maya and your character Anna been?
Madiha: Whatever I have heard and read so far, says the film is doing really well. Given the kind of film Dear Maya is, a lot more has happened than what we were expected. As an actor sitting here in Pakistan, I have received rave reviews. I believe I have done something right because everybody has really been appreciating it.
HIP: What impact has the film and its received responses had on you?
Madiha: The film has definitely had a great impact on me; the entire process, the shooting, doing a Bollywood film opposite Manisha ma'am. The entire journey and the experience has been amazing. I learned a lot. I really thoroughly enjoyed it. When you have worked hard on a film and people really appreciate it, that's really motivating. It makes you do better in the future.
HIP: Getting such a debut at this age with one of the most celebrated actresses of all time; what do you think is the reason behind such success?
Madiha: For me, it was pure luck. I have never applied to any agency where they provide you work like this. It just came my way. I feel extremely blessed. I do know that I am in a position today where people would want to be, to have a film like that opposite Manisha Koirala. I am not sure about the reason behind the success. The reason behind the project or the character in the way I did, I can speak about because I worked hard for that. I have not done much work here. However, I believe I did something right as a VJ because that is why I was approached for the film.
HIP: One of the reviews compared you to Anushka Sharma. We think you resemble Emily Ratajkowski. Has anyone pointed that out before?
Madiha: One of my cousins once told me I resemble Emily Ratjakowski. To be honest, I think I only resemble my father. In both the cases, I beg to disagree. About Anushka Sharma, I really appreciate it. She is a great actress. She performs really well. For an actor, if you perform well and people compare you to an actor who is senior to you and is doing really well, not just on the box office, that to me is a compliment. I do admire people who play different characters. And Anushka is one of them. About Emily, she is adorable. I really appreciate the fact that you guys think I look like her. We are also the similar age. That's another thing we have in common.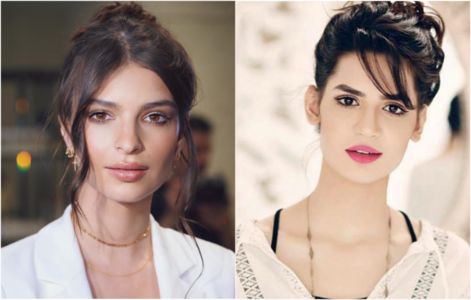 HIP: Do you think the film helped you grow as an actress?
Madiha: Every project teaches you something or the other. I take my projects really seriously. The process was really helpful. I take a few notes here and there when I'm walking with senior actors. My director was really amazing. Manisha ma'am was absolutely amazing. She is known for her performances. One thing among the many things I learned, is to take your job very seriously. This will stay with me forever. Not just acting, the entire process should be done really seriously. If you think you cannot take on a character and if you fear going out of your comfort zone, if you think you wouldn't be present fully, mentally, don't do it.
You have to be really genuine with your work. You have to do it with all your heart, all your mind, and soul. As an actor, you certainly grow. You learn to conduct yourself. This film has helped me a lot. I have learned a lot.
HIP: What's next after Dear Maya?
Madiha: I have received a few offers from here and Bollywood. I'm going through scripts, but I haven't signed anything yet. So, I can't really say what I'm up to. I'm planning to do more work in our television industry. Whatever comes under my comfort zone as an actress, I'll definitely do.
Madiha may be modest, but we know it's her hard work and humble personality that has resulted in her success. HIP cannot wait to see the young actress again back in another hit flick.