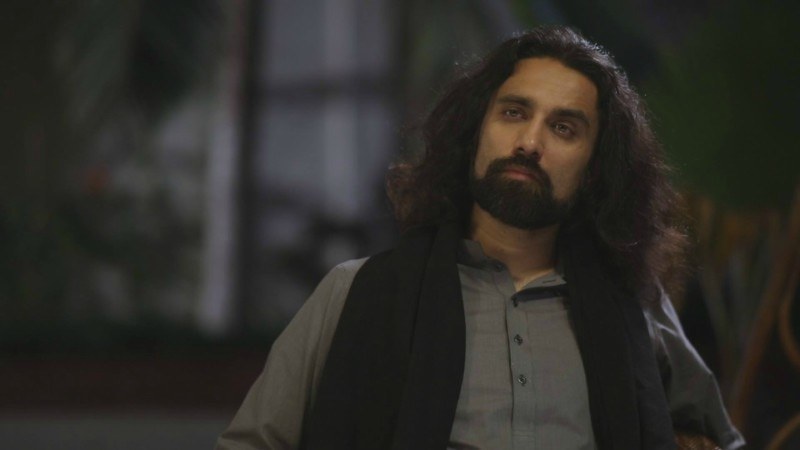 We cant wait to see this story of intense love, betrayal and revenge, which will air on TV One.

With summer holidays having begun and Eid around the corner, one is always looking for something new to watch. When we heard Ali Noor would be making his acting debut in Chinaar Ghati, with Anoushey Ashraf and Dino Ali, naturally we were excited, as TV One has always managed to produce plays that keep us engrossed. Few examples being Main Sitara as well as the recent Dastaar-e-Anaa.
The reason we are looking forward to watching Chinaar Ghati is because of the main leads but also because it marks the return of Ghazanfar Ali as a director and that too after a decade. This is some project to make a come back with, as the serial tells a haunting story of intense love, betrayal and vicious revenge.
Read : Dino Ali, Anoushey Ashraf and Ali Noor team up for 'Chinaar Ghaati'
The story promises to offer something new on television, the story will be travelling back and forth in time to unravel mysterious events and eerie phenomena. Sajid and Maira are colleagues at an advertising agency, who begin to like each other. But one fine day on a recce for a location in an area called Chinaar Ghati, Sajid disappears!
With his family and friends beginning a frantic search, Sajid has some unusual experiences to keep the viewers engrossed. It sounds like a play high on suspense which will be a welcoming change, as watching just love stories or saas-bahu sagas does get on the nerves at times.
Maira has another admirer called Ali Rao, who offers to help recover Sajid, but the question which will makes Chinaar Ghati interesting, is whether Sajid will escape in time or will Ali Rao allow his rival to be eliminated by the evil force?
The cast will also include the likes of Alyy Khan, Tipu Shareef, Samiya Mumtaz and Shumayl Tareen. With us having spoken to Dino a few weeks back, it seems he too cant wait for the play to go on air,
"We cannot wait to share this project with everybody because it is just so unusual. Supernatural and period dramas like these are not seen very often. So, we are really excited to say the least."
With Chinaar Ghati set to air soon we can't wait to watch its first episode. We have a strong feeling this is a drama that will keep us hooked till the end.