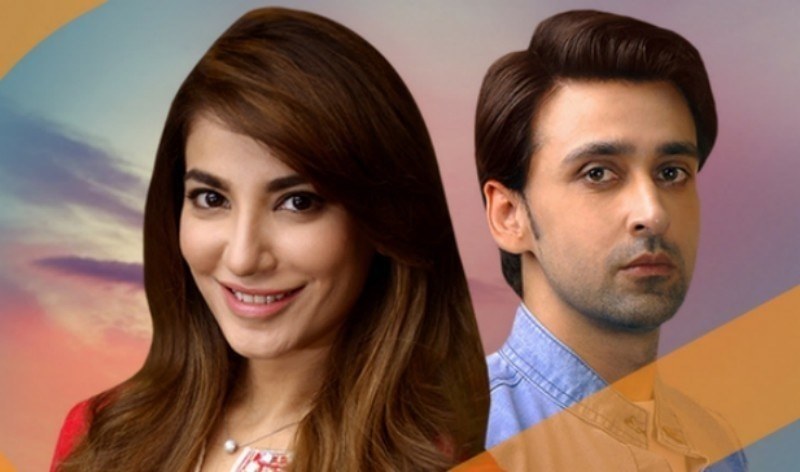 With the drama completing 11 episodes, next week's promo suggests tough times ahead for Sherry and Bisma.
Sami Khan has been dazzling the screen in both Rasm-e-Dunya and Be Inteha. Eleven episodes down, the show took an emotional turn this week, making us wonder why the full of life Sherry was being so hard on poor Bisma, so much so that he even asked her to leave and go back to her parents home, knowing the hell she went through just to be with him!
Written by Rida Bilal, whose writing we can never praise enough and directed by Qasim Ali Mureed, this week the story left us questioning Sherry's odd behaviour towards everyone. With Bisma (Naveen Waqar) back home, it is her father (Waseem Abbas) who knows something is not right but doesn't question it at the time. Her mother is a sweetheart and she's just happy Bisma is home. She decides to make everything Bisma loves to eat because she hasn't told them what Sherry said to her. Instead, she makes up a story that he is travelling for a few days, hence her reason for being there.
Read : 'Beinteha' proves to be an impressive piece of writing
With Sherry's mother (Rubina Ashraf) not happy with the way her son behaved with Bisma, the one thing we love about her is how non dramatic she is. She reminds you of your own mother and that is why the drama reflects reality so well.
With Bisma confiding in her sister (Ghana Ali) about what's happening between Sherry and her, she too gives her elder sister sane advice instead of charging her up. There may be no villains here, Bisma's dad might be angry with her but he's not done anything to deliberately put her down.
With Sherry also upset and missing Bisma, him gulping medicines and asking his friend Ramiz (Adi Adeel) how his mother and wife could bear the truth, we realized he wants to keep Bisma away from everything, which is why he's behaving the way he is!
Read : Sami Khan Makes Beinteha Worth Watching
Bisma's father sees Sherry and finds out he's very much in the city. Bisma finds medicine in the cupboard, so next week's promo suggests Sherry's secret of having cancer is out and from here, how the two women tackle him and his illness is something we don't want to miss out on.
Sami Khan and Naveen Waqar continue to impress us with their acting styles, credit goes to the writer for penning a story with so many shades to it which keeps the serial all the more interesting .
With Be Inteha still at the top of our must watch play list, don't miss out on next week's episode to be aired at 8 pm on Urdu 1.