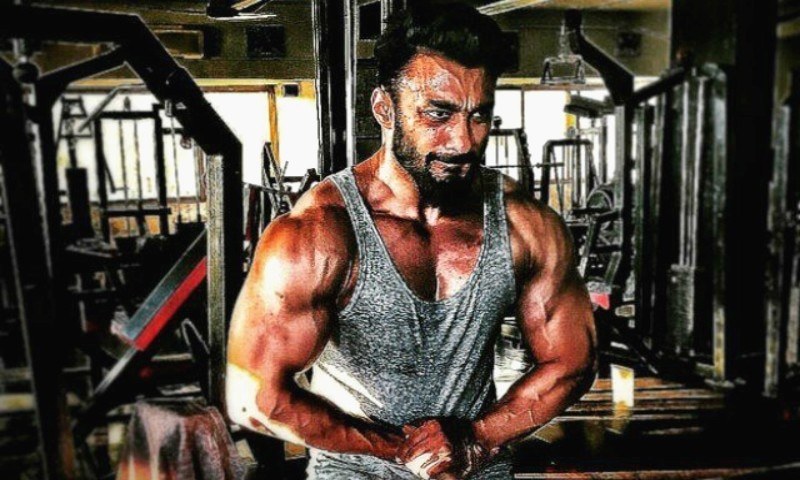 From eating fruit to counting calories - Jaswal believes a healthy body promotes a healthy mind.

With Ramadan halfway through and people settling in quite well into the routine of Sehri and Iftaar, the question still remains how one can control their weight in the Holy month, being a difficult task with so many invitations at hand.
This week we got a hold of singer-turned-actor, Umair Jaswal whose fan we became after hearing him at Coke Studio and then watching him play the role of a Nawab in Mor Mahal last year. With a physique to die for, Jaswal shared with HIP his routine in Ramadan from what to eat and when to eat it to remain fit and healthy throughout the month.
"I usually start with fruits, you can have two options in this – one can either eat different fruits on their own or make a fruit salad, the choice is yours. With it, you should have yogurt which can be in the form of lassi," he states, beginning with what to have at Iftar. "Both of these items provide you with quick energy after having opened your fast and within an hour you will be ready for work-out as these make you feel light before hitting the gym."
Read: Being on a bike is therapeutic for my soul: Umair Jaswal
After eating light Jaswal heads of to the gym where he feels everyone has different goals when heading out, so it is up to the person to decide what their agenda is, however, he feels that during Ramadan one needs to have a moderate workout session which includes keeping your metabolism active and according to your health setting your goals as Jaswal shared,
"The biggest concern of this month is dehydration and because of that our system is slow and when we over-exert it or drink less water, multiple complications can take place. So try not to lift too heavy if you are into lifting, cardio or cross fit, don't go over the top as the rozas these days are in severe heat so that does become difficult especially with little time between Iftaar and Sehri.|
The actor also shared if one is losing weight then that should be at a constant pace, one shouldn't do something drastic as starvation doesn't help, in fact its far more deteriorating for one's health as well as the immune system as explained, "When you starve yourself what happens is that your body starts storing everything instead of burning it, take small meals and drink plenty of water."
Read: Celebrities share memorable Ramadan experiences with HIP
Coming back to Ramadan and workout, once that is done Jaswal also told us that he is not a fan of the otherwise popular protein shake, but if one is consuming it then it is an excellent source for quick protein. He advices to wait an hour or a little over before having a proper meal.
Now Jaswal's dinner has us drooling already as he encourages one to eat from chicken to steak to fish, it really is up to us. However, with that he also encourages to keep a calorie count to have a clear estimate of one's food balanced with carbs, proteins and healthy fats which leaves one energized.
Coming towards Sehri, he says, "With people up till Sehri, I suggest to drink as much water as possible, it keeps you hydrated for the rest of the day. Try to eat good sources of energy like if one wants to have eggs then why not go for egg whites and a couple of yolks like if making an omelet then prepare it in a way with 3 egg whites and two full eggs, cutting down on calories and increasing the protein count," he emphasizes. "Use roti instead of paratha, but if you do want to have it then it's best to make it in desi ghee which provide healthy fats," he adds.
With Jaswal stressing a lot on counting calories if one is trying to achieve a set-target we can't help but agree with him. However, being the 'tempted' Pakistanis that we proudly are, Jaswal allows us a cheat day once a week, but on the whole with eating clean one gains energy, you know what they say, "A healthy body promotes a healthy mind."
Read: Wish to stay fit this Ramadan? Follow Fahad Sheikh's routine
For the ones who are religiously setting out post Iftaar for the Tarawih prayer, Umair suggests, "If you are busy with Tarawihs and praying after Iftaar, then a brief 20-25 minutes' effective and precise workout right before Iftaar would to do the job."
With such great tips from Umair Jaswal, at end of the day it's all about eating healthy irrespective of whether it's Ramadan or not. This Holy month simply provides us an opportunity to get rid of excess mass and now you know how you can achieve your goals.