One doesn't hear much when it comes to technological innovations by public figures n Pakistan. Mojiz Hasan happens to be one of the very first people we've come across that not only pitched but executed the idea of a game called 'AdBreak'. The game got a second round evaluation of Rs 2 Crore, which is a huge deal for a locally funded mobile game.
Mojiz did his Bachelor's in Communication Design and received an Alumni Award with a perfect 4.0 GPA in his thesis. He may have struggled after graduating, but that didn't stop him from thinking outside the box. His story comes as an inspiration for many. Not being able to pursue his dream, he had a tough time, all of which resulted in him working at Star Crest, a company where he came across Nadeem Hussain, CEO of Planet N.
Having pitched his game idea to him, Mr. Hussain decided to invest and have him start developing the game. An idea not even his parents approved of, is all set to launch today. The game has been developed by Full Brick Studios, under the supervision of Hasan Raza.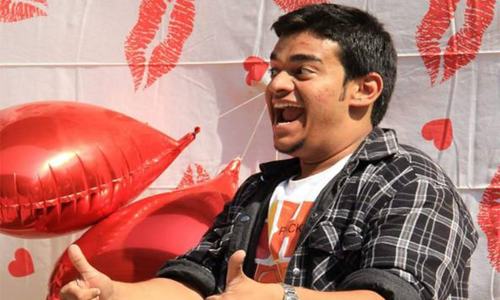 Also Read: Internet sensation Faiza Saleem takes a leap into films with 'Parchi'
AdBreak is a free game, available on both Android and IOS platforms. Mojiz described the game as Inaam Ghar in your pocket. One can redeem points, which in this game's case, is money. There are two game modes – Ad Jumper, which is similar to the Google jumping games that happen to appear on the web page on special occasions, and Ad Breaker, which is a hybrid of Brick breaker and Pinball. Players can earn money by playing both games and watching reward videos is an added bonus.
The best part about this game is that one doesn't encounter the hassle of ads. If there happens to be a sponsor, their logo for instance, may become a part of the character. The concept of 'game branding', is a first of its kind for Pakistan, so players can also look forward to that.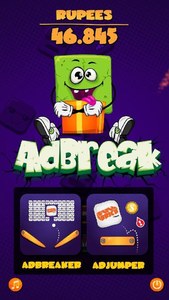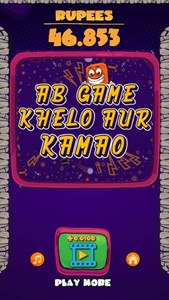 As far as acting goes, Mojiz has a background in theater and got the opportunity to be a part of the upcoming film Parchi thanks to co-producer Hareem Farooq, who contacted him for a comical role she thought was suitable for him.
Parchi will be directed by Azfar Jafri and produced under the banner of IRK Films, owned by Farooq and Imran Kazmi. The actor did not disclose much regarding the film, but we do know that Farooq, Ali Rehman Khan, Usman Mukhtar and Ahmed Ali will be playing the lead roles in the gangster comedy. It is slated to release this fall.