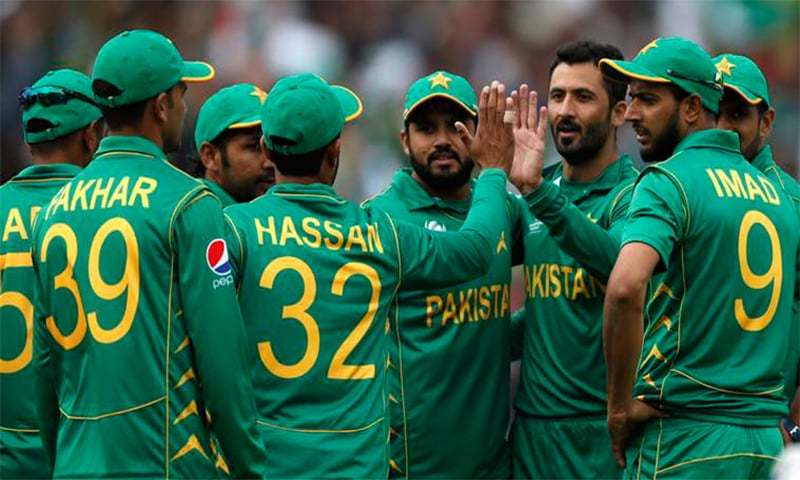 There was a time Pakistan would inevitably nick out these close games. With the bowling we had Wasim, Waqar, Saqlain or Razzaq. With the bat we had Inzamam, Razzaq, Moin Khan, Wasim Akram. Pakistan would somehow find a way to close out a thriller (unless against South Africa). But recently, probably for half a decade or so, we found a way to lose close games. Misbah's inability to take the team over the line was infamous, Afridi did it famously once or twice, but nobody pulled an Inzamam with the bat. With the ball, Saeed Ajmal and Junaid tried, but more often than not we lost. Pakistan lost, we crumbled under pressure.
This virtual quarter final may change that tide. One can hope, for an ugly but a massive win in a pressure game. This side is getting better, and this game may be a milestone in the progress being made under Sarfraz. The single mindedness of not Amir, was reminiscent of Moin Khan. Punching above his weight, Amir did not give Sri Lanka one chance. Going against his own instinct, Amir showed restraint. Even when Sarfraz had a wobble or two, Amir stood steadfast. While captain Sarfraz just furthered our belief that the batting order is horribly wrong, how Mohammad Hafeez gets in the side is absolutely beyond me. Why the captain lets Hafeez bat ahead of him, is a question no one can answer. But nevertheless Pakistan creeped over the line. We have qualified for a semifinal, which seemed impossible. This is progress. If we could just made some more smart choices, things could get a lot easier.
Make no mistake, England will be one of the toughest opponents. They will pounce at every opportunity, they will run batsmen out, the will take their catches, they will make our fielders pay for every mistake. Sri Lanka were to a degree incompetent, South Africa wilted as Pakistan played the smart game. England will bring an entirely different challenge. South Africa were under pressure as the run rate subsided due to dot balls. English batsmen are completely capable of blocking 4 and hitting 2 sixes of the last ball of the over. As we have seen in the last two ODIs, bowlers will probably have to bowl England out under 150 for us to have an easy game. Nevertheless, we are where we weren't supposed to be. This is significant progress. Let's see whether the English can be tormented by good old reverse swing and leg spin.