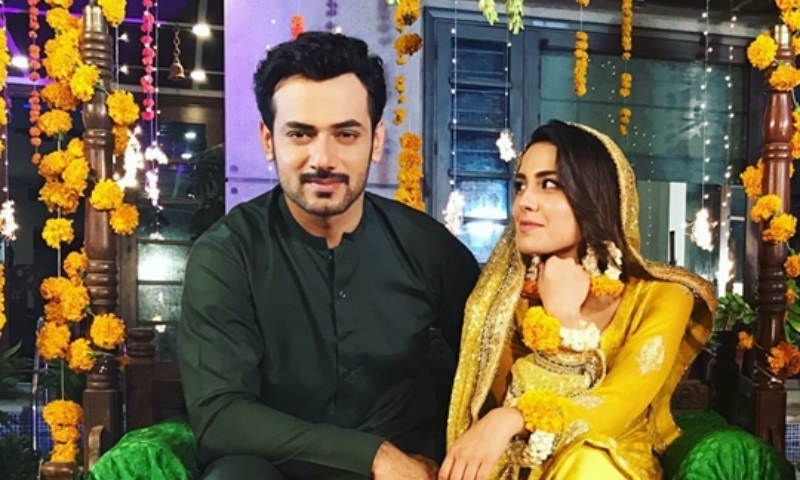 A Moomal Entertainment Production, directed by Furqan T Siddiqui, is expected to air after Eid-ul-Fitr on Urdu 1.

With channels churning out dramas one after the other, there seems to a lot of variety when it comes to deciding which plays to watch and when. We loved Ghayal, Sawaab and Wafa directed by Furqan T . Siddiqui, and now we have great news as the director is currently busy shooting for a Moomal Entertainment project called 'Gustakh Ishq', starring the handsome Zahid Ahmed and Iqra Aziz.
Expected to air on Urdu 1 after Eid-ul-Fitr, the teasers and promos will be releasing soon and we can't wait to review them for you. Written by Mustafa Ayub, the story will revolve around endurance, passion and destiny, as revealed by the director himself.
Read : After Ghayal, Furqan Siddiqui brings us Laikin and here is everything you need to know
With Zahid Ahmed and Iqra Aziz in lead roles, Aziz will be seen playing the protagonist Najaf, who will be face tough times, as she moves to Karachi to her uncle's house due to personal incidents involving a guy named Sikandar played by Ahmed.
With Najaf in Karachi, the story will show hardships she'll face once her father passes away. With only a step mother around, it seems she will learn a lot about life too. You know what they say, there is no need for revenge, those who hurt you eventually screw themselves up.
The drama does sound intriguing, especially when Najaf and Sikandar's paths will cross in the future. Noor Khan also makes an entrance, so it will be interesting to see how the characters' stories are interlinked with one another.
Gustakh Ishq will be produced by Moomal Shunaid's Moomal Entertainment, a first project for Urdu 1. Besides the mentioned actors, the cast will also include Firdous Jamal, Abid Ali, Khalid Zafar, Annie Zaidi, Danial Afzal Khan and Kinza Malik amongst others.
With a strong cast and direction by Furqan T Siddiqui, we look forward to watching the first episode of Gustakh Ishq soon, as well listening to its OST, which has been composed by Sahir Ali Bagga with lyrics by Ali Moeen and vocals by the famous Shafqat Amanant Ali.
The project sounds good and so HIP would like to wish everyone associated with Gustakh Ishq all the very best.