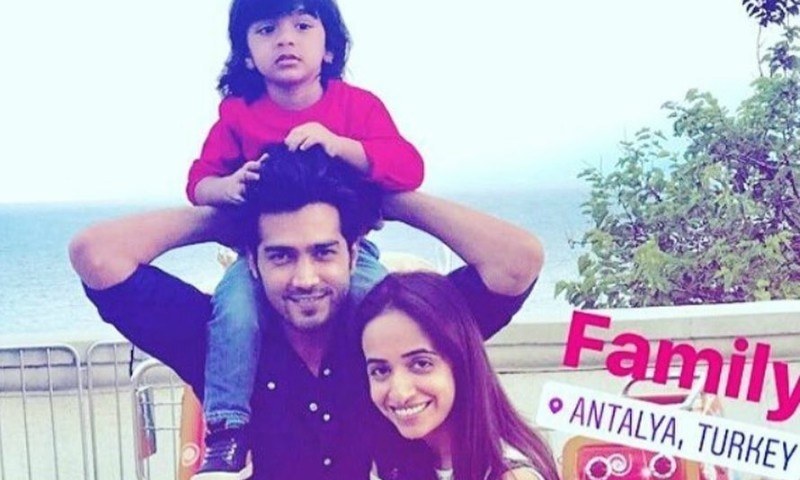 One should not miss the opportunity to visit this beautiful country, full of culture and beauty.

With all the glitz and glamour of life, time often escapes celebrities. But Shahzad Sheikh's Turkey venture brought him quite a few unforgettable moments that prove that his life is a walking, talking movie. For what seemed like an ordinary vacation proved to be an anti-work pill. His trip to Antalya and Istanbul had been strictly family oriented and nothing pleased him more than walking on a beach alongside his wife and son.
During a conversation with HIP, Shahzad disclosed his experiences about the country of culture and beauty.
Where did you choose to go and why?
SS: I went to Turkey where I visited the cities of Antalya and Istanbul. It had been a family trip for me because my father Javed Sheikh had been shooting for a song.
Who do you like to travel with?
SS: For me it's all about the family. I love to travel with my companions, my wife and my son.
What five things you packed for the trip?
SS: I have a few essentials that I need to carry with myself at all times. Number one is my gym kit, always need to keep in shape. Number two would be a pouch that carries my perfumes, hair gel and other grooming tools, socks and extra shirts because you can never have enough of those. And lastly, I always have some extra space in my luggage so I can bring back souvenirs from the destinations I travel to.
What are the best shopping spots there?
SS: I did a ton of shopping from The Old Town in Antalya and Migros Mall.
Items you purchased during your visit?
SS: I got hand bands for myself and bangles for my wife, it was a good show of culture from the site.
What was your favorite meal/restaurant?
SS: There was place that was famous for its Iskander Kebabs. A dish made of lamb and beef meat on top with gravy under it and pieces of naan at the bottom. This was served with yogurt on the side and was absolutely appetizing.
Tell us about the sights no one should miss out on
SS: Overall the country is full of beautiful sites so I cannot pick a favorite but the mountain's where my dad was shooting would have to be a first. Visiting the Old Town in Antalya, the amusement park and the beach is a must.
What can you do over there to relax and unwind?
SS: We basically had breakfast every morning around 8:30, near the pool side. My son would often take me to into the pool where we would rest for half an hour. I think for me this was the most calming activity I could participate in.
Most memorable/favorite moment during the entire trip?
SS: Undoubtedly the beach. One day my wife, son and I were walking on the beach with Shahmir (my son) in the center. We all held hands and as the sun set with its glistening rays half above the water I couldn't help but think that this moment were perfect.
Finally, any tips about the city/country?
SS: You should never miss out on the opportunity to visit this beautiful country full of culture and splendor. The people are down to earth and everyone has kept the country's inheritance of mosques so well preserved.