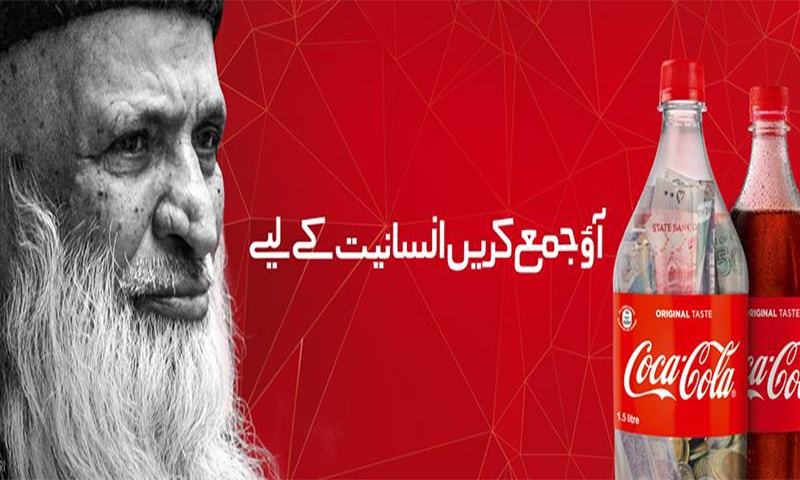 Junaid Khan, Sanam Saeed, Sana Bucha and many others went live to show support for the uplifting cause.

Humanity is a word synonymous to the name Abdul Sattar Edhi. The man's humanitarian efforts made him known worldwide. After his demise, many of his centers started to deteriorate due to lack of funds to support the people it sheltered. Therefore this Ramzan, Coca Cola is going the extra mile #ForEdhi. Having changed it's label and making it #BottleOfChange, the campaign hopes to accumulate donations from all over the country. Maya Ali, Mikaal Zulfiqar, Ali Sethi, veteran actor, Nadeem Baig and Mahira Khan amongst other notable public figures have teamed up for the noble cause.
The campaign has received enormous support not just from celebrities, but the media as well. It is a cause that unites us, and what's better than helping build upon the future Edhi envisioned. He wished to help anyone in need. Here are some celebs that went live #ForEdhi to help bring awareness and spread the word:
Stars nominate other celebrities to make sure the message is spread as far as possible. They urge viewers to help support Edhi's facilities and help centers by donating generously. So in this Holy month, let us join hands for change and provide some glimmer of hope to the people of Pakistan, by contributing to keep Edhi's foundation thriving for many many years to come. Let's help any and everyone in need of help.