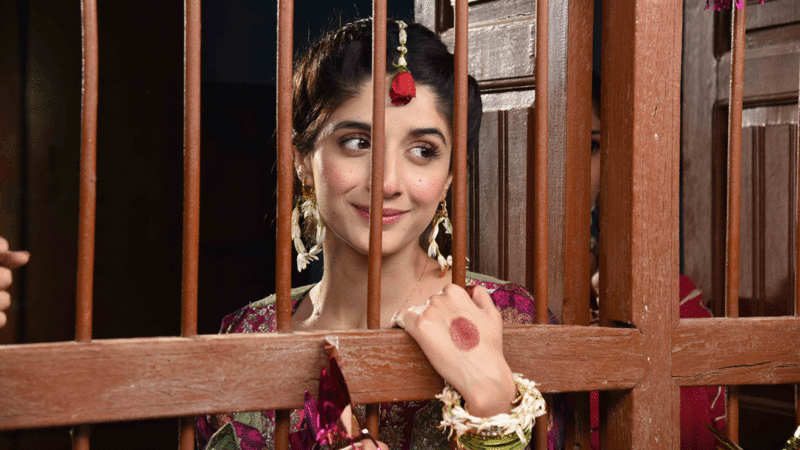 The starlet speaks with HIP as her latest TV outing comes to an end this Sunday.

Mawra Hocane is a name that needs no introduction. With a plethora of Instagram followers, Mawra likes to believe she's the Queen and luckily, her empire has only been extending for the past few years. Selective about the work she takes up, Hocane made her film debut across the border with Sanam Teri Kasam and proved her mettle internationally. And after a hiatus of almost a year, she decided to return to the small screen with Saife Hasan's Sammi.
Sammi saw Hocane take her versatility a notch further and as the much-loved drama serial comes to an end with its last episode airing this Sunday, HIP catches up with the starlet on her journey with the play, her intimidating social media presence and how she manages to study law amidst the chaos. Read on:
Also Read: Mawra Hocane Steals The Spotlight In Sammi
HIP: Sammi has been a rollercoaster ride for your fans. How has the entire journey been?
Mawra Hocane: Each project has its own journey. You learn and unlearn during the process and an actor is a sucker for that. My fans have given me too much love for Sammi, it's unbelievable!
HIP: What can we expect from the last episode of the serial?
MH: Last episode is basically a closure for the audience. Since there are multiple tracks still open in Sammi, expect a lot happening in the last episode.
HIP: Tell us a bit about your experience shooting Sammi. Could you share a few cherish-worthy memories that shall stay close to you forever?
MH: Honestly, Sammi has been a strange experience. I was like an empty canvas all over again. I've learnt a lot through the days shooting. I cherish that I got to work with all these new boys in my plot and the audience still connected with it.
It feels good when the bids are just on you and it works too! Of course the three of them were excellent, Ahad, Bilal and Haris. And not to undermine the support by Adnan (Siddiqui) Bhai and Sania (Saeed) Ji amongst others, but I was working with the new and raw, and the experienced and learned ones. I honestly absorbed all of it, so yeah, enriching.
Also Read: HIP Exclusive: Mawra Hocane talks about the importance of education!
HIP: Sammi had been all-rage on social media as well. Do you think your projects' success is directly proportional to your massive social media popularity?
MH: Well, no. You tell me one person who hasn't given good work and has social media following. None! So to say it's directly proportional would be misguiding the newcomers. I feel you have to work hard and then your social media following is a cherry on top because it plays a role as far as the reach of your show is concerned. Success will still depend upon how good or bad the project or actor is.
HIP: Sammi was a departure from the conventional drama serials, highlighting a social issue. However, do you feel social commentary on television is being overdone?
MH: Every time there's a new trend, literally two minutes later everyone is like are we overdoing it. While I believe it's not good to be so skeptical, I also feel there needs to be a balance between issues-based and other content. And I think, we are really striking the right balance.
Also Read: Mahira Khan, Mawra Hocane & Maya Ali are in Bhawalpur, but we wonder why
HIP: You've been taking your academic career equally seriously. Tell us what's next for Mawra Hocane – another serial or a film and how do you tend to manage time?
MH: I write to you while I am finally on my way back after my last exam for this year. It gives me a sense of strength and achievement, knowledge does that to you. So the studying is for ME, just me, while my talent is for everyone now, hence I take it seriously. It brings normalcy back to my extraordinary life and I'm thankful for both shades.
When I get back to Karachi, I will finally decide which project I am opting for. Meanwhile I can't wait for Lux to air. Being the Lux girl has been a long long dream! Moments like these allow you to dream even bigger because if you could achieve a few of them you can achieve them all. I would urge everyone to be the best version of themselves and love like there's no tomorrow.