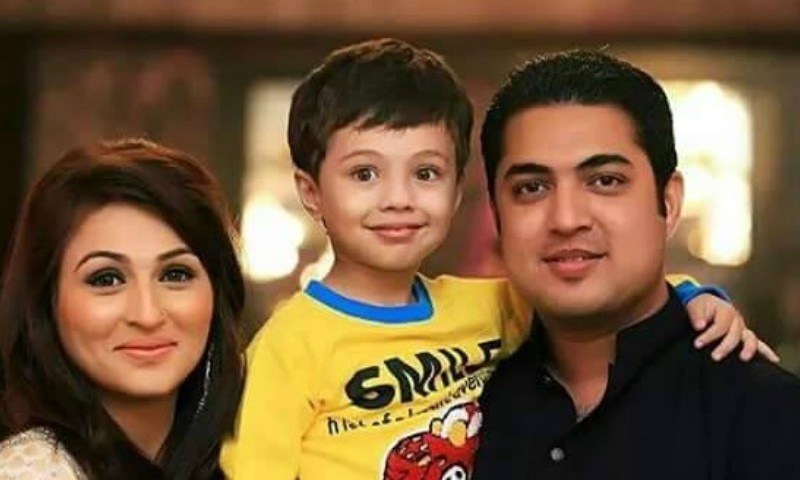 "The relationship between parents and children shouldn't be completely stern. Pehlaj and I are friends."
You've seen him on television and loved every second of his adorable witty displays, he is the child that has been sweeping hearts of every inch of awe available. We've been wondering where he gets his confidence and charisma from; a lot of effort goes into grooming a child with such intellect and poise.
This Father's Day, HIP turns to the man Pehlaj looks up to the most, the acclaimed TV presenter and journalist, Iqrar-Ul-Hassan to get some insight on his relationship with his son.
HIP: What's your philosophy of fatherhood?
Iqrar-Ul-Hassan: I think it is really important that the relationship between parents and children shouldn't be completely stern. There has to be flexibility and assurance between both so that a bond of friendship could be made which works as a channel of communication. This way both parties could be more practical and the parents can be able to teach children more about the world and how to act.
HIP: What's your secret to building true friendship with your son?
IUH: It is essential for a good relationship that you keep all other issues aside because we often get frustrated by other external factors and take out issues on the children. We must set aside all other concerns to be able to lovingly talk to our children.
HIP: What has been your greatest struggle as a father?
IUH: Managing time, because in this field I often have to work for consecutive months. I am thankful to Pehlaj's mother and my mother for grooming him in such a manner that he is able to understand at such a young age that his father isn't at home a lot because he is out earning and doing much more for the society.
**HIP: How would you define a father's role at home?
IUH: One stereotypical thing I disliked during my childhood was that the father was always called to be a figure of fright. It is the female's job to teach the child what is right and wrong on the spot instead of telling him that his father will come home and snitch on it. This is a role that I do not agree with because a father is meant to be respected, no be made afraid of.
HIP: What traditions would you like to pass on to your children?
*IUH *: As a child, I would always ask my father many questions, no matter how weird he would answer them and when he was unaware of the answers, he would tell me he did not know. This is something I would like to pass on to my son by encouraging him to fuel his curiosity and ask as many questions as possible.
HIP: How has your experience as a father been?
IUH : It has been highly positive and helped me work better regarding my shows because now when I do a show regarding children, I feel more related thus more passionate about it. This helps me work better and it's aided me to grow as a person as well.
HIP: How would you define your relation with your son?
IUH: We are friends.
HIP: What father-son activities do you do to bond?
IUH: We play sports such as cricket and often play music. During my appearances in shows, I take him along with me as my partner and also in my international trips/meetings.
HIP: Would you like your son to follow in your footsteps?
IUH: No, I would like him to be his own man and grow in the way that he feels is correct. I want to guide him to be a good human along with following his dreams. If Pehaj plays some instrument well then I will encourage him in that. If he balls well then I will root for him in the fields of cricket. His destiny is in his hands and I will be there as his chaperon.