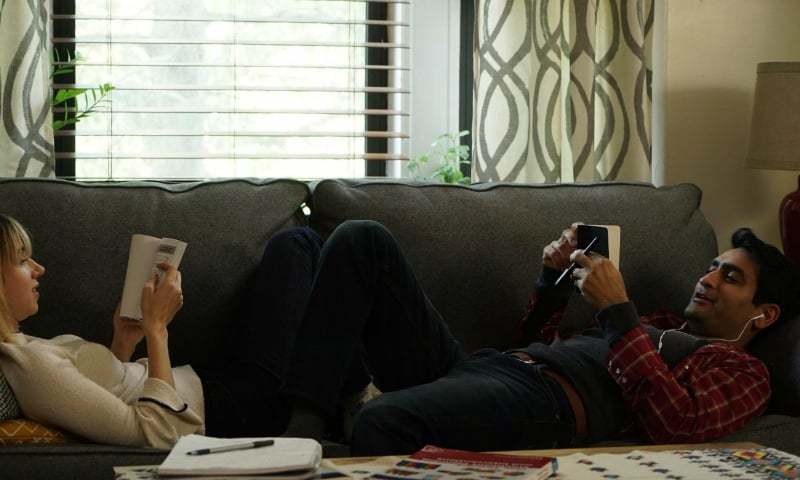 Karachi-born Kumail Nanjiani, stars in the "most authentic romantic comedy in years".

Karachi-born Kumail Nanjiani is a Pakistani-American stand-up comedian, actor and writer. Nanjiani is best known for playing 'Dinesh Chugtai' on HBO's Emmy Award-nominated series Silicon Valley, as well as 'Prismo' on the Emmy Award-winning animated series Adventure Time.
Nanjiani will be starring in the romantic-comedy film The Big Sick, which also features Leonardo DiCaprio's Revolutionary Road co-star Zoe Kazan, Ice Age's Ray Romano, BAFTA-winner Adeel Akhtar and Indian actor Anupam Kher. Nanjiani has co-written the film with his wife, Emily Gordon. The film is directed by Law and Order's Michael Showalter and produced by Bridesmaids's Judd Apatow and Barry Mendel.
Zoe Kazan plays Nanjiani's wife Emily in the film. The plot is based on the real courtship of Kumail Nanjiani and Emily Gordon. Kumail's traditional Pakistani Muslim family is unhappy with his relationship with Emily who is Caucasian-American.
Named as the most authentic romantic comedy in years, Nanjiani wrote The Big Sick long before the Trump era. However, he believes the film will be taken as a comment on the new developments Trump is responsible for.
"Obviously it would be great if our movie came out and people didn't see it as a political statement because it really isn't. It is just a love story and a comedy."
The Big Sick premiered at the Sundance Film Festival on January 20, 2017. It will receive a limited released on June 23 and a wide release on July 14.