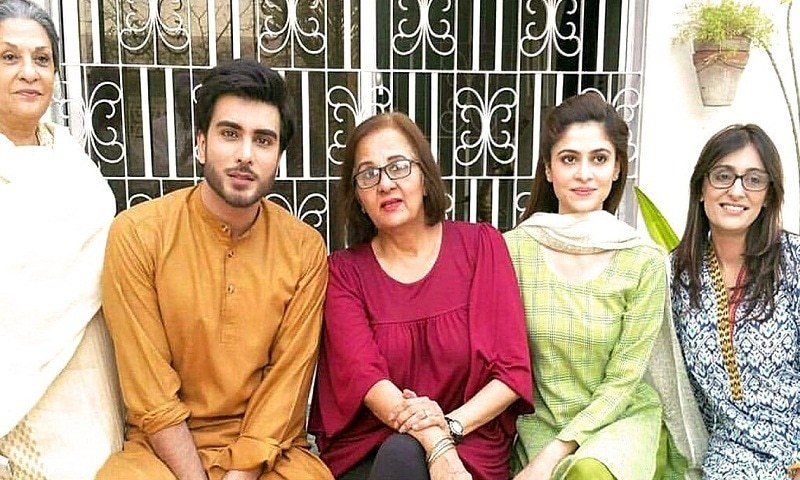 Here's news for all Imran Abbas fans. Our own lover boy will soon be seen in an entirely new avatar, in his upcoming project Yaar-e-Bewafa on Geo Entertainment.
Playing an onscreen father to a young boy, Imran Abbas has taken a leap in his career with Yaar-e-Bewafa so of course, HIP hunted down the hunk for all the details.
"Although I have played an onscreen father in Dil-e-Muztar, the character I am playing in Yaar-e-Bewafa is very different. This is a simple guy, with no larger than life persona and definitely no London return tag," Imran quipped when referring to his character in Mohabbat Tumse Nafrat Hai.
"It's a change of role, one I think that'll ring well with my people, all those who love me. We can definitely not always play the college going, young boys so I've experimented with my character in Yaar-e-Bewafa and the simplicity of the character will definitely make people fall in love with him." Imran added.
Yaar-e-Bewafa has been produced under the banner of Wajahat Rauf's Showcase Productions and will star Imran Abbas, Sarah Khan, Areej Fatima in a lead, love triangle. The cast is also supported by the likes of Saleem Mairaj and Samina Ahmed. Written by Wrong Number famed writer, Mohsin Ali, and directed by the pro Zeeshan Ahmed, Yaar-e-Bewafa is going to be one different storyline that will focus on the struggles of a middle-class couple in today's tough times.
According to Imran, Yaar-e-Bewafa is not a larger than life story. It's a very basic, beautifully written story of a middle-class couple.
And while we were at it, we did question Imran about the current slow status for Mohabbat Tumse Nafrat Hai, and all Imran had to say was,
"Hang in there. The drama is going to have some potential developments soon, moving away from its detailed, gradual progressing plot."
So guys, hang onto Mohabbat Tumse Nafrat Hai and prepare to watch Imran in an all new avatar in Yaar-e-Bewafa slated to release on Geo Television, sometime after Eid.
Read: Wajahat Rauf pairs up with Imran Abbas for 'Yaar-e-Bewafa'