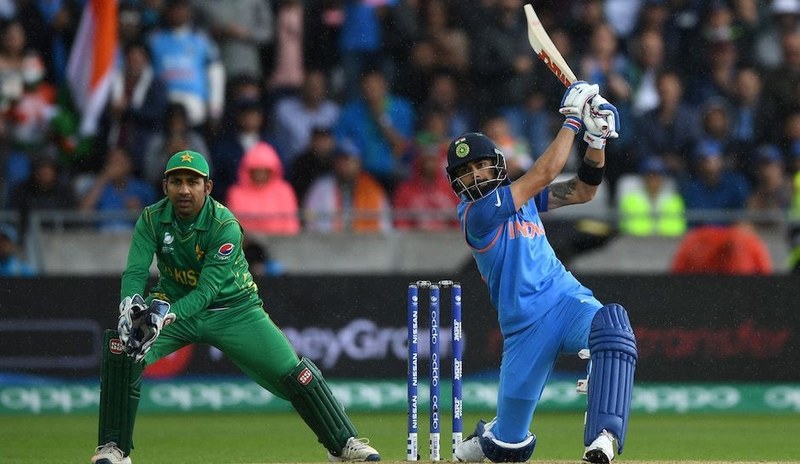 Whatever the result, the team and its fans will have a smile on their face. Team Pakistan is on the way up.

Cricket has changed in the last 15 years. Everything is specialized now, batting, bowling, fielding, wicket keeping, each in itself is probably as big as the sports combined was at a time. With specialization fields came specialized coaches, lots of coaches. The great Australian team of the 2000s, started this trend, other followed. While, the game has changed in every sense, eventually it's the players that matters. Unlike football, in cricket the coaches are enablers at best not active influencers. So, I am skeptical of all coaches who try to take a front seat or a commanding position. To elaborate, I am more of a Trevor Bayliss fan as opposed to the Waqar Younus' school of coaching. Then there is Micky Arthur. His legacy is imprecise. His South African tenure was a great success, while the Australian one was a disaster. With the Pakistan team so far, the results have also been mixed as well. I understand that there is only so much a coach can do with respects to results in a year's time. But has he put in good enough processes in place for players to develop? Babar Azam's success says he has. Until his suspension, one could see the improvement in Sharjeel Khan. Hasan Ali's accomplishments are there for all to see. While, he has been unable to arrest the degeneration of Ahmad Shehzad and Umer Akmal. So, mixed results so far. I am not sure what to make of it all. Jury is still out in my mind.
Micky Arthur's behavior has been quite Pakistani. The Miandad style instructions from the gallery, the throwing of cap in dismay, and the jumping in joy, we have seen it all with Micky. That is one spectrum, where the coach fits right into the Pakistani stereotype. I am not certain this is what Pakistan needs. Do we need a hyper active individual as the head coach or a calm head individual? The decision has been made for better or worse. The interview, before the big final between Pakistan and India, Micky Arthur ended on a challenging note. A sort of a throw away question to his own team. Something that will resonate probably with the team and our nation. He mentioned that before the semi-final, in the press conference, journalist laughed when he suggested that Pakistan would be alright if we play our best game against England (The ESPN Cricinfo report on the presser also mentions this). That was clearly a jibe of a man who was angry at his team being discarded. It's a reaction of a man who takes pride in how the team performs and who cares deeply. A man who will not take undertone ridicule without a fight. Something is oddly satisfying about this.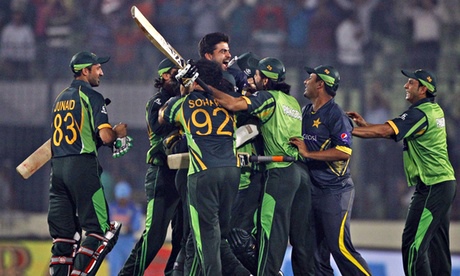 As for the game, it will be a tough game for Pakistan at the Oval. We haven't played there yet in the tournament. In the test match there last year, Wahab Riaz was able to extract reverse swing, while Yasir Shah spun the ball, both largely in the 2nd innings. The wicket will probably will be flat and unless somehow, the trio of Amir, Junaid and the little superstar Hasan Ali, can extract some swing, India will mount a high score. Can Pakistan batting ride of the wave, and win them a game? Nevertheless, whatever the result, the team and its fans will have a smile on their face. Team Pakistan is on the way up.