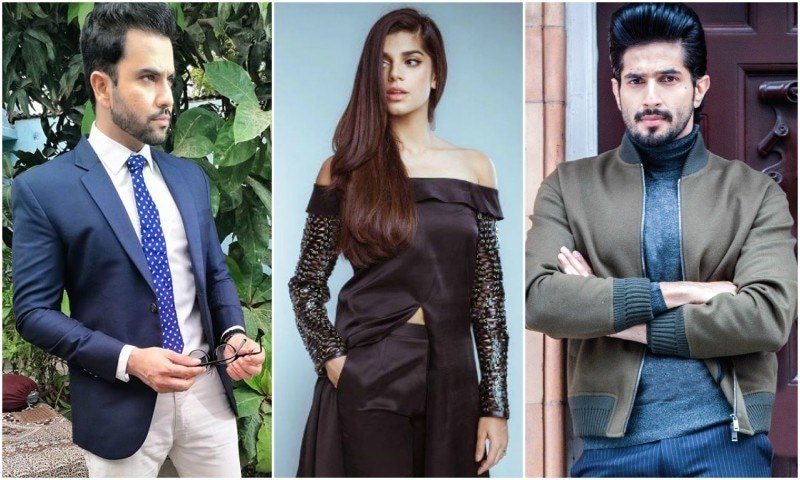 Being an actor isn't always all about donning designer ensembles, walking the ramp and looking fabulous at all times, it demands a lot more then what it looks like. What is seemingly the world of glitz and glamour is actually a cut-throat industry with insecurities, scandals and above all, grueling shooting schedules.
HIP got a hold of your favorite actors who've celebrated Eid away from home due to professional commitments. Join us as we take you through their sheer dedication and passion for art:
Bilal Ashraf missed out on his Eid prayers with his father
"I was actually promoting Janaan. I think I was either in Dubai or London and even though it was amazing internationally representing our cinema, Eid was just not complete," Bilal told HIP. "I think spending quality time with one's friends and family and above all, offering the Eid prayers with my father early morning is what made me feel so alone. I think all of this is simply irreplaceable."
A workaholic as it is, we're glad our neighbors welcomed Madiha Imam with open arms
"Last year only, I was in India shooting for my film, Dear Maya in India. It was slightly off since I wasn't with my family and actually working, but my team was kind enough to make me feel at home and brought a cake for my on the sets," Imam revealed. "And once I was actually shooting in Thailand on Eid as well, so I have had such experiences and I can honestly say that it doesn't feel like Eid at all."
Junaid Khan feels Eid is "empty" without family and we cannot agree more
"I try my best to celebrate Eid in Lahore with my family. But if I am away for some reason, everything feels really empty," Junaid shares. "I think the whole point of Eid is to be with one's loved ones and share the festivities with them. You really miss out on all these personal, family rituals."
And Sanam Saeed decided to make the most out of it
"Work is work and Eid is Eid. And I feel if there's sheer khorma, new clothes and Eid Mubaraks (wishes), it makes no difference," the actress tells HIP, who celebrated Eid up-north two years ago, shooting for Diyar-e-Dil. "When you're not at home, your work-family becomes your family and I think it isn't too bad celebrating Eid with people who care for you."
Mohsin Abbas Haider has come a long way and we cannot be prouder
"Well I try to avoid that now, but when I was struggling, I'd spend my entire Eid in my room in Karachi. I wouldn't have enough money to buy myself a ticket to Faisalabad where my family would be," Haider opened up about his inspiring journey. "It was really upsetting for the most obvious of reasons, but later when I would have enjoy money to travel, I would often surprise my family. The joy I saw in my mother and sisters' eyes is simply priceless."