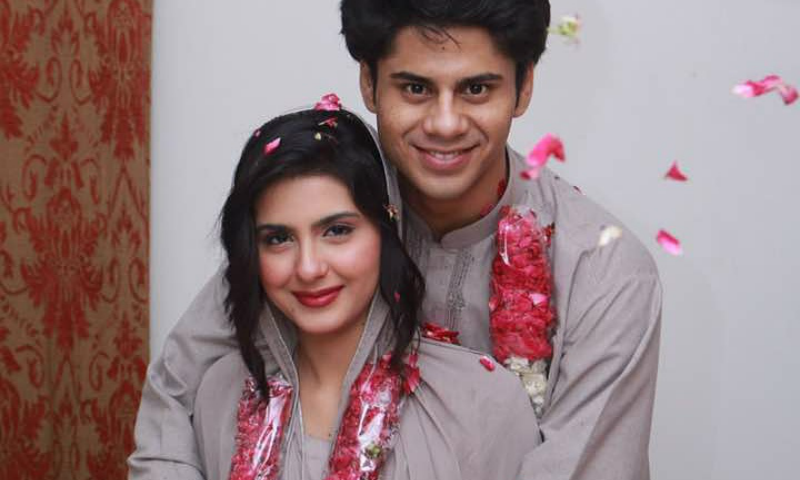 I have never met a girl as brilliant and eloquent as her. She was a true beauty with brains and I was instantly smitten.

Udaari actors Haris Waheed and Maryam Fatima recently tied the knot and HIP wishes them the heartiest congratulations!
With it all being so secretive, we couldn't help but ask Haris about the big step.
HIP: Where did you and Maryam meet?
Haris: Maryam and I met in the makeup room of MD Productions, she was shooting for another project and I was getting ready for the Bridal Couture Week 2016 where the entire cast of Udaari was to walk the ramp. I hadn't slept in 2 days and she was sitting on the sofa, waiting for her shot to be ready. I asked her if she could let me sleep on the sofa whilst she sat on the chair. She looked up at me, nodded and quietly shifted onto the chair. I closed my eyes but couldn't sleep so I started talking to her. And believe me when I say, I had never met a girl as brilliant and eloquent as her until that moment. She was a true beauty with brains and I was instantly smitten.
HIP: When exactly did you know that she was the one?
Haris: I knew she was the one the moment I walked out of that room. I somehow found a way to reach her and I did. We became best friends and our association was in no way romantic. For a few months we lost touch but eventually we started talking again. Our chemistry was amazing from day one. Whenever we were together, we could start a fire. Our energies complemented each other and we were always the same. Filmy, hopeless romantics with an undying love for fairytales. I confessed my feelings for her later on. Our undefined relationship went through lots of ups and downs, but here we are now; unstoppable and inseparable.
HIP: How different do you think married life would be than single life?
Haris: Single life has its own charm, but I can't deny the fact that married life is way more exciting for me. It's a beautiful feeling, knowing you are going to spend the rest of your life with the girl of your dreams. Marriage brings stability, a sense of emotional security and a feeling of completeness. Single life is devoid of being responsible about anyone else, but I was lost when I was in that phase of my life. Maryam is the best thing that has ever happened to me.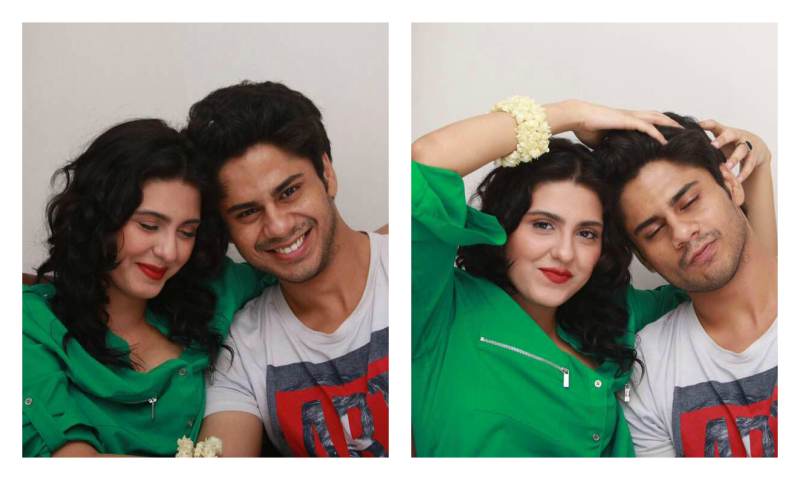 HIP: How did the ceremony go? Any funny occurrences?
Haris: Our marriage wasn't a conventional one, it was pretty surreal. The first nikah-khwan refused to conduct the ceremony because of the absence of Maryam's family. So, we got married in court, with the involvement of my family. The cutest thing was that my elder brother applied henna to Maryam's hands the night before our nikah. There wasn't any funny incident in particular but during the nikah, when the witnesses were being asked their names, my brother was so confused that he said my name instead of his own. She loves my family and my family loves her. It's the beginning of something magical. You'll all see.
These two are couple goals for sure. HIP wishes Haris and Maryam a beautiful life ahead and all the happiness in the world.