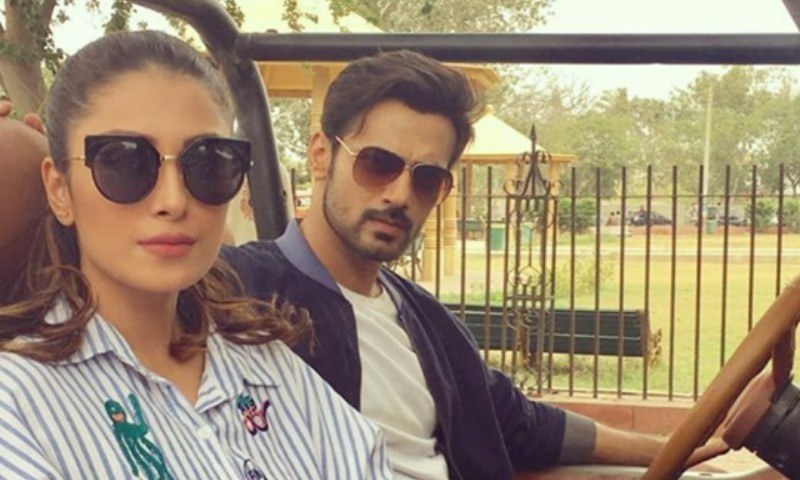 A story written by Khalil ur Rehman Qamar always gets us excited, as who can forget Pyarey Afzal and Sadqay Tumharay penned down by him. So when we discovered Sana Shahnawaz, Samina Humayun Saeed and Momina Duraid were bringing to life another one of his stories in the form of a drama called Tau Dil Ka Kya Hua we began waiting eagerly for its teasers to release so we could get a chance to know a bit about the story. So with the wait finally over and the teasers out, our excitement has only doubled. It shows no signs of a saas-bahu rivalry, instead it seems it will be dealing with an extra marital affair!
The first promo of the drama shows Sami Khan calling Maya (Ayeza Khan) and inviting her to a party where he could divorce her. Now with that seeming a bit odd, we also get to see Zahid Ahmed playing the other man called Saif, who very confidently tells Maya either to "choose him or choose me", hinting that Ahmed is perhaps a Casanova who sweeps Maya off her feet, as Sami Khan's character looks decent enough, why she'd have an affair is something we can't figure out at the moment. The only logical explanation that comes in the mind is maybe she lacked excitement in her life which Saif could provide.
But while we were thinking about Sami Khan, the second teaser showed another aspect of the party, where he is seen toying with the idea of having a marriage party along with the divorce! Mansha Pasha seems to like him a lot and it seems he likes her too as he's seen flirting with her.
Read : Zahid Ahmed & Ayeza Khan pair up for Sana Shahnawaz's next
So with the teasers showing a different story, we look forward to watching the first episode soon as it stars talented people like Sami Khan, Mansha Pasha, Ayeza Khan, Rehan Sheikh and Zahid Ahmed in lead roles.
Directed by Shahid Shaffat, in an earlier conversation with HIP, producer Sana Shahnawaz told us,
"It's a beautiful love story with a message and when I got hold of the script, I found it to be so engaging. I couldn't wait to get my hands on the next episode so I could quickly find out what was going to happen next."
And that is exactly what is happening with us. But to get answers to our questions, we just have to wait a little bit more as Tau Dil Ka Kya Hua is expected to go on air soon on Hum TV.