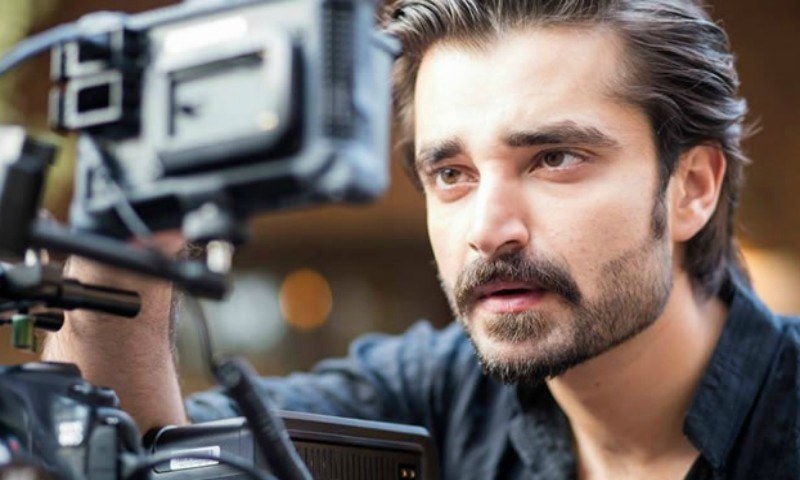 On the heartthrob's big day, HIP takes you through the actor's journey as a public figure.

Hamza Ali Abbasi might be known for being extremely vocal and opinionated, but we simply cannot take away his powerful acting prowess from him. We may agree to disagree, but mostly, what Hamza stands for is only in the best interest of our society and Pakistan, as a country.
It all began with Hamza's terrific theatrical performances in Islamabad. He proved his mettle with an array of stage plays (Bombay Dreams being our personal favorite) and made a leap into films with a supporting character alongside Humayun Saeed in Main Hoon Shahid Afridi. His impressive portrayal of a short-tempered, pathan, fast-bowler in the film earned him raving reviews and rightfully so.
That very year, Hamza was seen in Bilal Lashari's Waar against seasoned actors, Shaan Shahid and Aisha Khan. While he took a year's hiatus before returning to the cinemas with Jawani Phir Nahi Ani, he did lent his voice to the antagonist's character in Pakistan's first animated television series, Burka Avenger in between.
Hamza has also given his fans memorable performances in serials like Pyaaray Afzal and Mann Mayal, and while he hasn't been seen on the silver screen ever since a guest appearance in the Mahira Khan-starrer Ho Mann Jahaan, he has been extremely active on social media. While one may differ from his political views, Hamza's visible passion for cinema and serving Pakistan as a responsible citizen are both, applaud-worthy.
His compassion and turn to politics let his debut feature directorial, Kambakht take a backseat and eventually, got shelved, yet Hamza is not one of those who would give up. With apparent rumors of him quitting showbiz and pursuing a full-time career in politics were all rubbished when Hamza was announced as the male lead of MD Productions and Pakistani Air Force's joint-venture, the highly anticipated Parwaaz Hay Junoon.
Not only that, he has also been shooting for Bilal Lashari's highly anticipated, second cinematic outing, Maula Jatt's reboot as the antagonist, Nuri Nath (originally essayed by veteran, Mustafa Qureshi). The all-star film also features Fawad Khan, Mahira Khan and Humaima Malick, giving us all the more reasons to expect nothing but the best.
Also Read: Happy Birthday Hamza Ali Abbasi!
Coming back to Hamza's massive social media presence, the actor does voice a few very valid and relevant issues with his Tweets, Facebook posts and occasional selfie-videos. The most recent one catering to Pakistani cricket team's captain, Sarfaraz Ahmad's inability to converse in English at a press conference post the semi-finals.
Hamza may come across as perplexed and perhaps confused as well, but his motive behind being the internet sensation that he is, unlike his contemporary peers, is not to be able to share behind-the-scenes pictures and update baseless statuses. The fact remains; the industry needs Hamza. Not only because of his brooding good-looks, but because he is one of the very few public figures who are genuinely concerned about the future of Pakistan and we appreciate him for that.
Happy birthday Hamza; we hope we get to see more of you on our screens in the near future and here's to a very bright future of Pakistan.