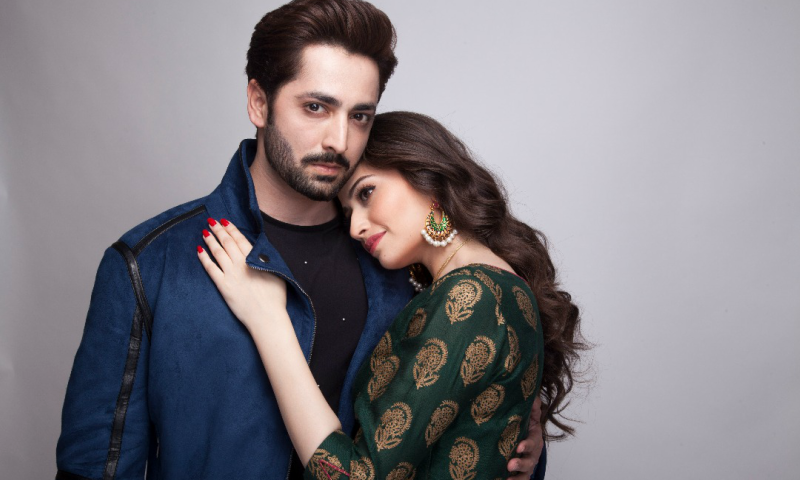 The visuals, the music and the message - all make 'Mehrunisa V Lub U' a decent watch.

HIP Rating: 3*/5
It's the middle of the year, and as yet, there hasn't been one substantial movie that has succeeded to woo the audience and the movie critics. Each film has its strengths and weaknesses, and this time, it's Yasir Nawaz's Mehrunisa V Lub U under scrutiny here.
One attends the Karachi premiere of the film amidst much glitz and glamour. The who's who show up to hoot for the film and we don't necessarily mind. Fighting the box office battle with the all-star, Yalghaar and while it is yet to be seen which film manages to strike a chord with the audiences, HIP exclusively reviews Mehrunisa V Lub U and lists why you need to get yourself tickets for the film right away:
For starters, if you look into its script, that's the only point due to which the film has failed to deliver. We can safely say that albeit a weak script, that rather focuses on delivering a social message, but staggers to bring it across, Mehrunisa V Lub U is a sweet movie, showcasing heartfelt emotions and some brilliant deliveries by Danish Taimoor, Nayyer Ejaz and Saquib Sameer.
The execution of the film is rather brilliant with breathtaking visuals and solid acting. Sana Javed has done a commendable job in her debut movie. Not only does she look ethereal in the film, she has perfectly portrayed the simpleton from the mountains lost amidst the ruthless chaos of the metropolitan Karachi is. And Danish Taimoor as the ever-loving, charming husband he is in real-life as well, does try to carry his character well, however, he falls short of expectations in a number of scenes.
Two actors who deserve a special mention are Saquib Sameer (who's also the writer of the film) and the veteran, Nayyer Ejaz. Mehrunisa V Lub U is Saquib's silver screen debut as well and yet the theatre fanatic has essayed his role effortlessly. His comic punches are well timed and never fail to tickle one's funny bone. Nayyer Ejaz, on the other hand, has truly experimented with his role playing a negative transgender and has us hating him, which for any actor is a commendable achievement.
Also Read: In Focus: Hope above Fear - 'Yalghaar' is a beautifully flawed film
What we absolutely loved about Mehrunisa V Lub U is its music. The songs have the perfect settings, amazing arrangements and of course, heartfelt lyrics by the legendary Gulzar ringing out in soulful vocals. The soundtrack with its variety of songs is perhaps one of the major reasons the film worked for us.
All in all Mehrunisa V Lub U makes up for a decent one-time watch. It's emotional, it's romantic, it's comical (though it does have a few inappropriate jokes that could've easily been avoided), has drama and some well versed action as well. However, it's the weak script that overshadows the film's otherwise have powerful implementation.
Final Verdict
Mehrunisa V Lub U is a colorful and vibrant film that's crisp, makes you glued to the seats, impresses with how technically sound it is and to an extent, makes up for the no-brain plot that fails to highlight the honest social taboo it tries to shed light upon. While the film falls under the commercial rom-com genre, it has a lot more to offer than mere commercialism, hence, it deserves to be seen this Eid.