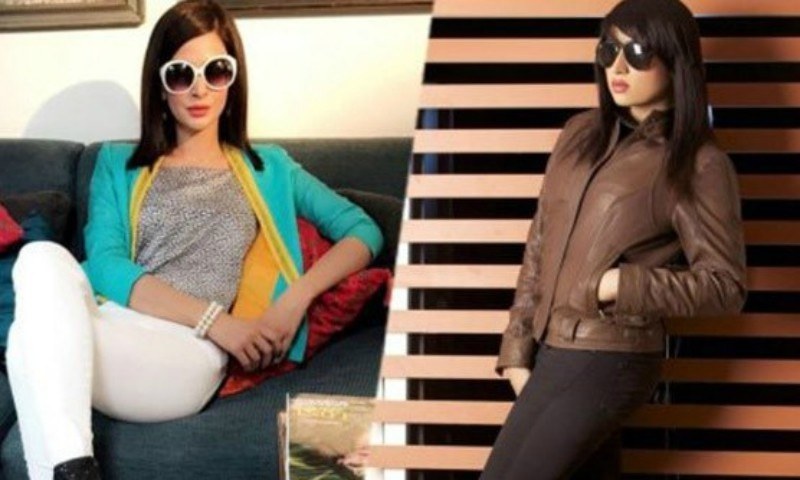 From the body language to talking style, Qamar portrays the once popular internet sensation, Qandeel Baloch perfectly.

With many actresses testing their luck in the industry, there are very few who manage to make a place for themselves based on their talent. Currently on top of that list is Saba Qamar, who has an amazing body of work to show for herself. Plays like Main Sitara, Besharram and of course, Bollywood super-hit Hindi Medium, prove why she is the undisputed queen. And now finally the teaser for her highly anticipated play Baaghi, which is based on the life of Qandeel Baloch is out.
Directed by Farooq Rind, the teaser leaves one in complete awe of Qamar, as she manages to imitate Baloch's body language and talking style of talking perfectly.
Read : Riding high on the success of 'Hindi Medium': Saba Qamar speaks to HIP
While Baloch was always seen enveloped in some controversy or another, the teaser allowed us to see Baloch in a different light altogether. The drama takes us to a time before Qamar became an internet sensation and was treated quite badly by her brother, who is played by Sarmad Khoosat. A member from her in laws side which will also be essayed by Ali Kazmi.
Besides being visually appealing, the teaser also suggests that Sarmad Khoosat, along with Saba Qamar, will be giving a fine performance. The rage he has inside for Qandeel was shot brilliantly by the director.
Initially when we heard that Saba Qamar was all set to play Qandeel Baloch, we knew she would be great, but honestly, the teaser left us speechless.
The drama serial will be a Paragon Production, produced by Nina Kashif, General Manager of Urdu 1 and the cast will include Sarmad Khoosat, Ali Kazmi, Saba Faisal, Khalid Malik and Osman Khalid Butt besides Qamar. With an impressive teaser, we can't wait to watch and review Baaghi for you soon!