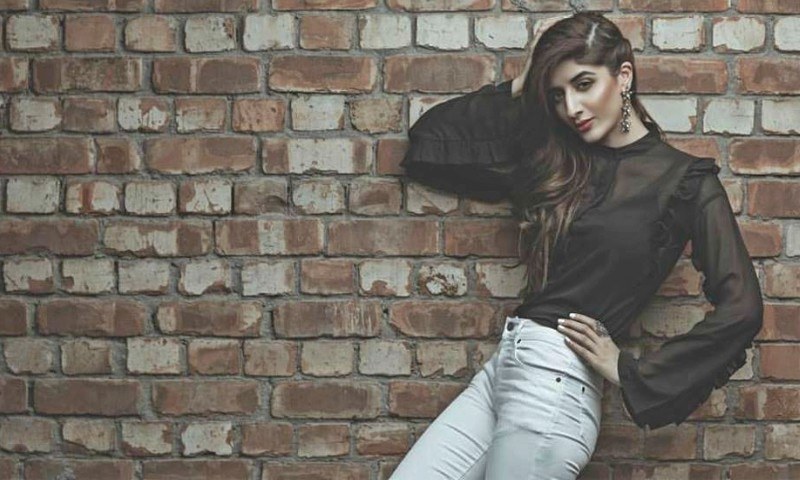 The breakout star talks about her drama 'Sammi', comparisons with Urwa and what it means to be an actor.
Having some of the most loyal fans and gradually becoming one of the most sought after actresses of our time, Mawra Hocane has already become a phenomenon. After only a handful of serials, the prodigy crossed the border bagging a leading role in Sanam Teri Kasam and received raving reviews for her performance.
After a brief hiatus, Hocane returned to the small screen with the Sammi, a socially relevant staging that addresses a taboo subject. As the Saife Hasan directorial concluded this past Sunday, Mawra is now expected to see sharing space with Mahira Khan and Maya Ali in Lux's forthcoming campaign.
HIP caught up with Mawra Hocane at her residence in Karachi days before Eid to talk about some of the latest happenings in her life and what she plans to do in the near future. Read on to know more about what all this starlet revealed:
Also Read: "I was like an empty canvas all over again," Mawra Hocane tells HIP as 'Sammi' nears its last episode
HIP: Now that it's come to an end, how was the experience like working on Sammi?
Mawra Hocane: It was an enriching experience where I got to work with newcomers and veteran actors. I got to interact with people who're just starting out and people who know everything, so I was kind of in the middle trying to find my place. There was enthusiasm from the youngsters and knowledge and stance from the elders that I just kept absorbing.
HIP: And what a journey it's been; tell us what drew you towards Sammi?
MH: After doing my film, I was emotionally drained and felt a little empty as well. I was like an blank canvas, ready to have something new painted. Sammi came my way and I loved the script and I knew the kind of impact it would have on society which is why I went ahead with this drama.
Also Read: Divas reveal to HIP how they plan to dress-up this Eid
HIP: Your sister Urwa worked on a similar serial, Udaari that encouraged social commentary. Were there comparisons made between the two of you?
MH: Urwa and I have been compared since 1992. In school, whether it be academics, sports, gymnastics, we were always compared. But it is because of this constant comparison that we pursued excellence. One would be doing better than the other at a certain time, and that's what keeps us going.
HIP: Talking about your Bollywood debut Sanam Teri Kasam, were there any limitations when you pursued your role, considering how demanding Bollywood can be?
MH: I believe you're doing the right thing when you believe in the cut. You will never be good enough, you can never please everyone. Everyone has a different limit, whether it be you, me or someone sitting in a village. Therefore I do not limit myself from ideas coming in from everywhere because I can't cater to everybody. I consider my own limit my criteria and that's that.
Also Read: Mahira Khan, Mawra Hocane & Maya Ali are in Bhawalpur, but we wonder why
HIP: What is your take on the political instability between India and Pakistan and the affect it has had on opportunities for artists on this side of the border?
MH: I feel people are giving this too much importance for no reason. Every acting platform is the same for an actor, whether I work here, or in India, Hollywood, some Chinese or Japanese film, I'm an actor and I will always deliver my best. If God forbid, art was banished from the earth, then that would worry me. Little bans here and there don't.
HIP: So, the big question; how does it feel being the LUX girl and how was your experience shooting for your first campaign for the brand?
MH: It's a dream come true! When you see such glamorous ads at the age of 12 or 13, you dream of being a part of them and to have achieved something like this so early in my career is overwhelming. I'm friends with both, Mahira [Khan] and Maya [Ali] and we were all guided under the umbrella of Asim Raza, who I feel is a phenomenal director. I can't wait for LUX to come out because he really pushed us to put our best foot forward.