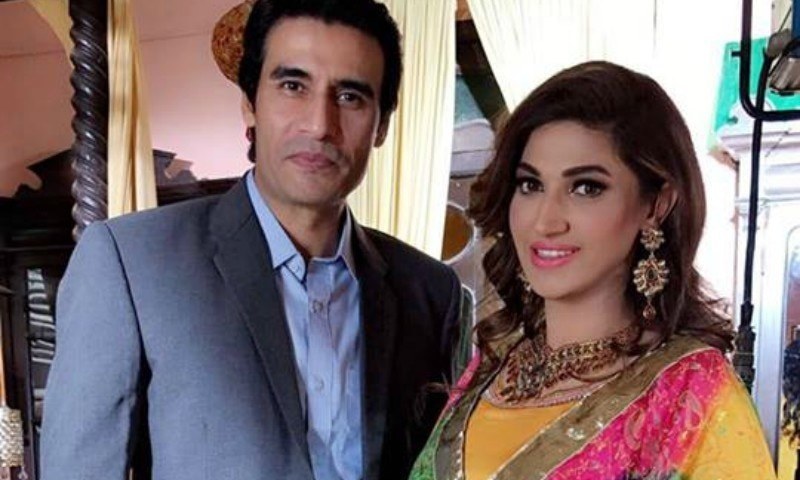 Its been a while since we reviewed Alif Allah aur Insaan. With us having tuned in again to the story written by Qaisra Hayat, we see it continues to deal with human emotions beautifully, shown through either heart break, falling in love or even jealousy, as we saw Nigar display that streak whenever Rani was seen or mentioned. Read on to find out why.
Rani (Ushna Shah) has always been impressed by Nigar (Sana Fukher), but only when she did not know that she was a courtesan. After Rani escapes the beggar's life, she comes here and discovers the truth but by that time its too late. Rani has all the qualities to take Nigar's place and that is what threatens her so she keeps her away from everything, especially after finding out what a great dancer Rani is!
With Nigar having been offered a role in movies, she is on cloud nine. But it isn't long that comes crashing down when her trusted aide informs her that the purpose of Rani coming to the brothel was to take her place which she just laughs off, but the insecurity in her laugh tells us another story altogether.
Read : Alif Allah aur Insaan: Actors take charge once again
The beauty of Alif Allah aur Insaan is that it is not focused on one household, there are a lot of stories which are entangled in this play. Now, if it was someone else then this would have been a big mess but Ahson Talish managed to balance each story and even the characters quite well, which doesn't bore the viewers.
Coming back to the story, Nazi (Kubra Khan) is not at all interested in her fiancé Shahzeb (Mikaal Zulfiqar) because now her focus is Basit (Shehzad Sheikh). He doesn't encourage her one bit because of the social differences and of course the respect he has for her father as well as his own family. But as much as Basit tries to keep himself away from Nazi, she makes her way near him and with his sister overhearing them talking, Basit reassures her that he is not at all interested in her and clearly tells Nazi, much to her annoyance.
As we mentioned before, the two characters that have impressed us from the beginning are of Rani and Shammo (Imran Ashraf). Shammo works at a beauty parlor and it was nice to see him return to his eunuch family and support them financially, as he begs them to stop dancing. Having seen the harsh life, one scene that touched us was seeing Shammo go to every beggar and give money on the occasion of Eid. Such details and thoughts make Alif Allah aur Insaan worth tuning into.
This week however, the star was Sana Fakher. Somehow she has matured with this role and carries the courtesan's persona very well, cladded in jewelry, expensive clothes and adapting the style of talking has gotten her in the skin of her character very well.
So with Nigar about to become a movie star, will her dream come true or will Rani end up creating hurdles for her? To find out, tune in next week only on Hum TV to see what happens next.