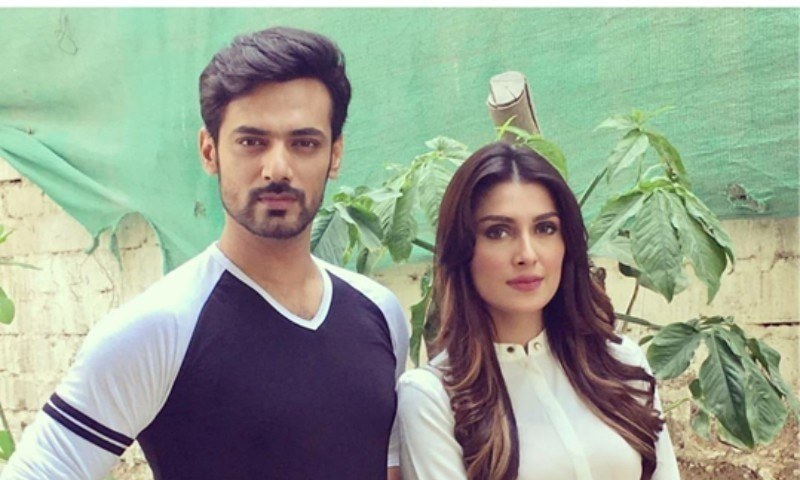 With a stellar cast and a script penned down by Khalil ur Rehman Qamar, the play begins on a positive note.

One of the most anticipated plays which we have been anxiously waiting to see has been Next Level Entertainment's Tau Dil Ka Kya Hua. It features a stellar cast of Sami Khan, Ayeza Khan, Zahid Ahmed and Mansha Pasha to name a few and of course a script penned down by Khalil ur Rehman Qamar. Just all this is enough to get anyone interested to watch the play. We sat down to watch its first episode to decipher whether the show is worth following or not.
Directed by Shahid Shaffat, whose Khuda Mera Bhi Hai was quite popular amongst viewers, the latest drama looks like it will have a very different and a unique story line.
Read : 'Tau Dil Ka Kya Hua' teasers promise a worthwhile play
Faris (Sami Khan) is married to Maya (Ayeza Khan), only because at that time she had had a fight with her boyfriend Saif (Zahid Ahmed) and that's when she decided Faris was the better option. But she ends up meeting Saif again, which brings back all the feelings. Completely blinded by love, she wishes for a divorce from Faris to be with Saif.
Now as confusing and unrealistic as that may have sounded, before we move ahead with the story, one must consider that this is not a traditional tale, instead it is a very modern story, highlighting current love stories that young people face in our society. This was another reason we were so interested in tuning in, as the drama focuses on our society's current state of mind.
Moving ahead, Faris is a sweet guy, who has the support of Siraj Uncle (Rehan Sheikh) and Daria (Mansha Pasha), who is his university friend. Seeing how relaxed Faris is, she questions why he isn't hurt or upset over Maya leaving him. He did look upset from time to time, but we realized that perhaps he knew Maya did not love him the way he loved her, hence letting her go without creating a scene.
Maya is a very self-centered girl. One could say she is head strong and doesn't care about anyone, Saif too comes across as a womanizer who isn't really in love with Maya. Why he attempts to break her marriage is something we'll have to wait to find out. The chemistry between Zahid Ahmed and Ayeza Khan is so intense that the moment the duo faced one another, the story got a whole new meaning which frankly, had us hooked and we're excited to see amazing performances from them in the upcoming episodes.
With a very different story from Khalil ur Rehman Qamar, all the stars did exceptionally well in the first episode, but two people that stood out were definitely Ayeza Khan, namely because this head strong image is something we haven't seen from her and Zahid Ahmed, a delight to watch on screen. Him and Sami Khan lose themselves in their respective roles, helping them perform with utmost grace.
The first episode of Tau Dil Ka Kya Hua starts the series on a good note and we can't wait to see it again next Sunday at 8 pm only on Hum TV.