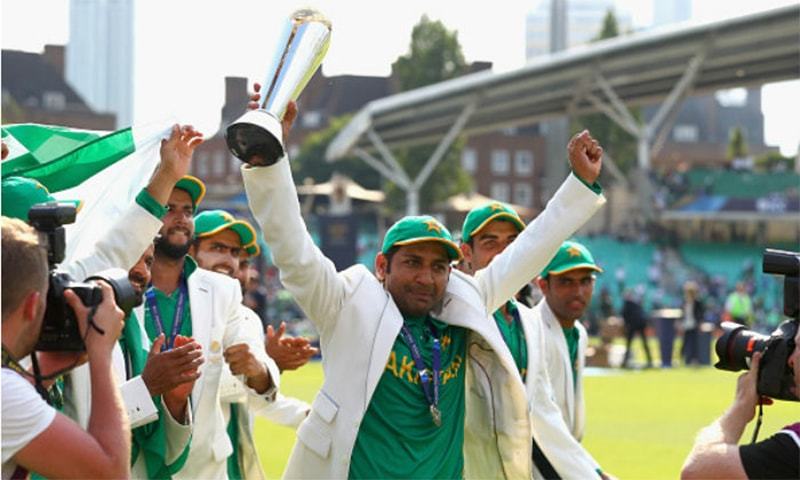 Pakistan is deprived of heroes. The world as a whole, is deprived of heroes. The problem is, we have kept the pedestal so high, it is almost impossible for people to sustain their positions. With social media, it is easy to lose your status in a few seconds. In Pakistan, especially with divisions based on religion, social class, ethnicity, it is difficult to build up individuals as heroes. Sports stopped giving us heroes a long time ago. The '92 World Cup was cricket's undisputed hero producing machine. Post World Cup, the match fixing monster reared its ugly head and we had doubts about everyone. Just as we thought it was going away, another incident meant we hit rock bottom as Sharjeel Khan and Khalid Latif were the two prime suspects. Faith was in short supply. Hockey, Squash and Snooker are not even in competition now.
But then this Champions Trophy, a new breed of heroes were born. Their leader being Sarfaraz Ahmed. He isn't your slick talking, long haired, gold chain wearing hero. He isn't Saeed Anwar or Inzamam-ul-Haq. He got rid of our colonial hangover to some degree. We don't mind if he can't speak English. Whatever language he speaks, fits the Karachi stereotype. He talks at the speed of Shoaib Akthar. He has had to break one barrier after another to come up here. It's been 9 years since his debut. Out of those 9 years, probably 6 years were wasted because the Mr. Akmal occupied his spot. When Sarfraz actually got in, it was after his coach Waqar Younus had publicly questioned his ability. It was against the number one bowler of the world, in a World Cup, in ideal bowling conditions. Nevertheless, Sarfaraz stood up. The rest as they say, is history.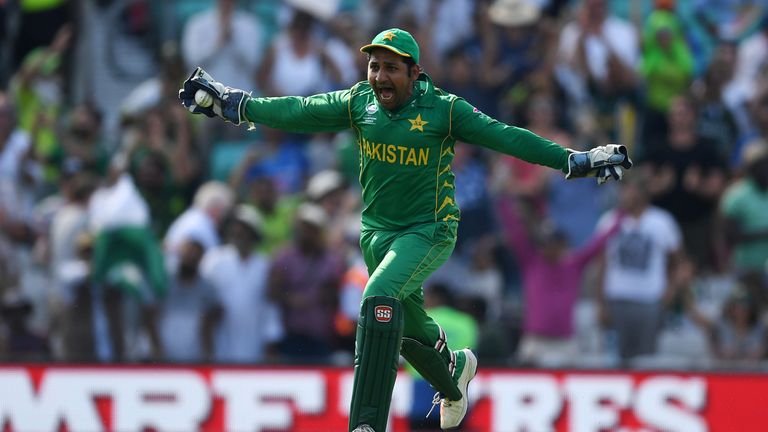 So what now for Sarfaraz? This win has come fairly early in his tenure. He is in the prime of his career, both with the bat and gloves. There are two ways forward now. The Ijaz Butt way of disaster. Younis Khan after winning the T20 World Cup was let high and dry. Populist politicians like Jamshed Dasti accused him of fixing matches. Players ganged up on him as he tried to bring in youngster in the side. Many will remember 8 'senior' players taking oath on the holy Quran, not to play under Younus' leadership. The whole drama was orchestrated by the late Yawar Saeed. This lead to Afridi being made captain and since Afridi pulled an Afridi, Salman Butt happened. Rest is horrid history.
Or, we could go about it differently. The board could assure that Sarfaraz's authority is not undermined. It is essential because the approach he has taken to captaincy is not mellow. He is no Misbah-ul-Haq, calm and collective even in adversity. Especially with his bowling plans, one could image him pulling his hair out, at every bad ball bowled. With Micky Arthur also quite an emotional character, only the players are aware of how the dressing room atmosphere is. This could lead to friction in the team. Hence, the board needs to ensure that any murmurs are not heeded to. Similarly, we as fans needs to realize that this win may not automatically translate into consistent dominance. It will be around three months before we play again. The euphoria would have settled. So the board and the fans need to back Sarfaraz. It's time to build on this victory.