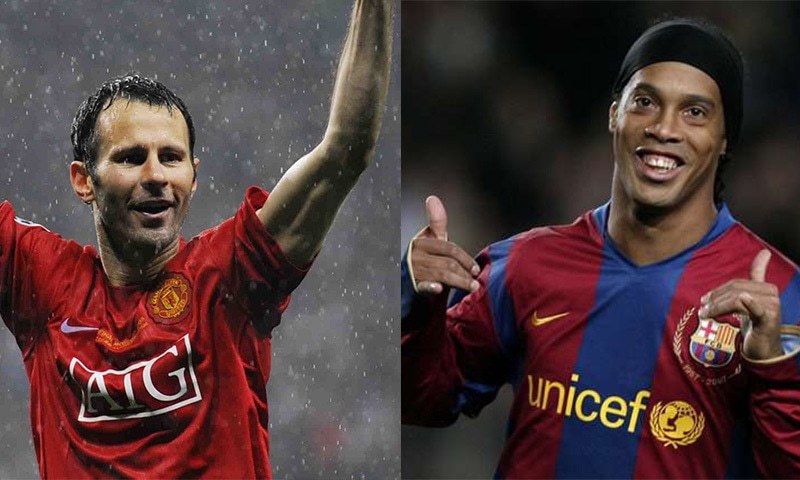 Never in my wildest dreams did I ever imagine this. It's almost upon us. Growing up in the 90's, and early 2000's, there were two dominant teams, Brazil on the global stage and Manchester United in the club level. Leisure League is bringing arguably the biggest stars of those teams, legends of the game, to Pakistan. It's nothing short of a miracle for a football fan. In case you have been spending time under a rock, Leisure League matches will take place on the 8th and 9th of July, in Karachi and Lahore. Thank me later.
In a dazzling ceremony on Tuesday, the 8th and final international player of the squad was revealed. Ryan Giggs, the wonder boy, the wizard, the most decorated footballer in England. He would complement the already the star-studded squad including the magician Ronaldinho, the man with the bullet kick Roberto Carlos, the striker with the killer instinct Nicolas Anelka, one of Arsenal's invincible Robert Pires, the solid English goal keeper David James, the sturdy defensive mid fielder George Boateng and Portuguese winger Luis Boa Morte. All top professionals and household names which are guaranteed to catch the eye of the media worldwide.
Moreover, during the ceremony the anthem of Leisure League was played for the audiences, being sung by the rockstar Ali Azmat and Islamabad United ambassador Momina Mustehsan. Finally, the trophy made of diamonds was unveiled. Made by Swarovski, it was fitting for an event of such magnitude. Munazza Ibrahim and Ahmed Ali Butt kept the audiences engaged with off-beat humor. Other prominent artists included the legendary Ustad Hamid Ali Khan and Mohammad Ali Shehkhi.
Overall, the event was extremely successful in giving the momentum and engaging a larger audience for the main events over the weekend. This event is likely to put Pakistan back on the world map. Pakistani's will witness top international footballers display their talents live. First the Champions Trophy win and now this. I should probably add touch wood.