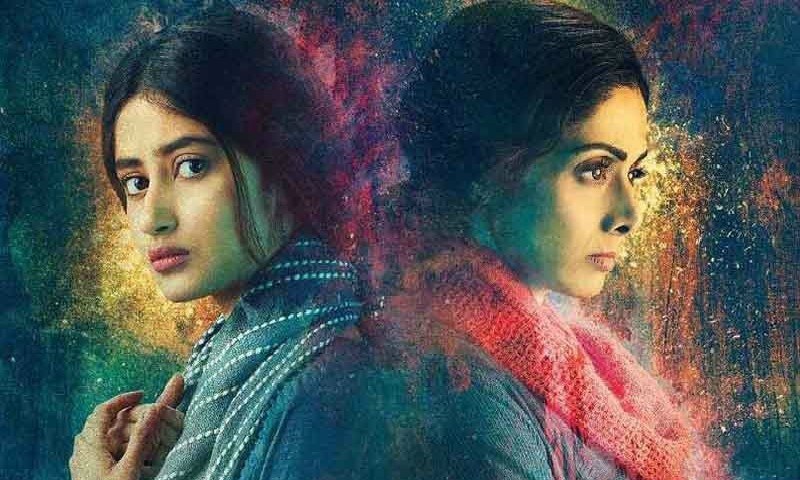 Sajal Aly speaks to HIP on her journey with her Bollywood debut, team and personal attachment with the film.
Sajal Aly exudes youth, zeal and dedication in her craft. After proving her mettle with a plethora of small screen appearances, she debuted onto the local cinema screens with Zindagi Kitni Haseen Hay and taking it a notch further, the starlet is expecting the release of her foray in Bollywood, Mom, that stars veteran actress, Sridevi, Nawazuddin Sidiqui, Akshay Khana and our very own, Adnan Siddiqui.
Essaying the character of Arya, a troubled 18-year-old, Sajal sees the character as "real" instead of unsettled. Hours before the screening of her anticipated feature in Karachi and its worldwide release slated for tomorrow, HIP catches up with Aly as she opens up about the film, her role, her emotional attachment with it and more. Read on:
Also Read: Adnan Siddiqui talks about 'Mom' as his character poster unveils
HIP: First things first Sajal, have you seen the film yet?
Sajal Aly: There was no proper dubbing for the film, we recorded during the shoot only and from whatever little I had to dub was in Bangkok where we shot the song Kooke Kawn, so I haven't seen the film yet. There's a lot of excitement, but a lot of nervousness as well. I don't know how it will turn out to be and how people here [in Pakistan] would respond, from whatever I've gathered; I know that the Indian people love it.
HIP: Take us through her journey with Mom. How was your experience shooting the film, especially alongside Sridevi.
SA: It's very rare that you receive such an overwhelming response even in Pakistan and it takes a lot to fully appreciate someone, and Sridevi's done that. I remember how it was my first scene, that was with her only and when it ended, I asked her how she liked it and she gave me thumbs up, and right from that very moment till the end of shoot, she made me feel at home.
Almost all of my scenes are with her and most of them are very emotionally draining. And even in a scene where I had to say just a word, I never felt out of my comfort-zone. She responded so well and I remember how she wouldn't let me call her Ma'am. She's just like my mom, in fact she is.
Even our director, Ravi [Udyawar] Sir gave me the space to fly. He understands the importance of letting actors live their characters and let me do that. He explored a part of me that even I wasn't aware of, through experience I've realized how important a good director is and I truly believe I'm blessed to have worked with him. I was able to feel and empathies with Arya, her struggle and what she went through.
Also Read: Sridevi praises Sajal Aly during 'Mom' promotions
HIP: That's odd, considering how Sridevi is widely known for being extremely professional, and not very interactive.
SA: It's true that she doesn't speak much. But I for one adore co-stars who give actors' their creative space, but are also appreciative. I really value the bond that exists between me and my colleagues, I think it's very important and even though she's a living legend, on a level of her own, she made me feel at ease. We had a very taxing scene together when she came up to me and discussed how I would want to take that scene forward and allowed me the time I needed to prepare. She let me perform the way I wanted to and there can be nothing better than that.
HIP: And do you think it was reassuring to know that Adnan Siddiqui was also a part of the film?
SA: Of course, even in Pakistan when I'm told about co-stars that are friends, I always know I'd enjoy the process, but doing a film in India was obviously very different. You never know how the people may be until you work with them and during the time I was adjusting and opening up, he supported me. It's very rare that actors don't indulge in baseless competition and Adnan Bhai didn't. My mother accompanied me in Georgia and he was so caring and warm, they really got along.
Also Read: Boney Kapoor holds high regard for Sajal Aly & Adnan Siddiqui
HIP: Speaking of which, you lost your mother recently and since Mom deals with the mother-daughter dynamic, do you think it's closer to you?
SA: It is. When the poster came out, I remember, all day people kept asking how I felt and I was pretty normal and it was all fine, but when I went home, I sat down and started wondering where my mom was. I tried to look for her. Whatever I am today is truly because of her. She would literally suggest scripts to me and now I didn't know who to turn to, how to chose which project's the best for me. She's been with me throughout.
I was supposed to fly to Bangkok to shoot Kooke Kawn the day she got hospitalized. I remember, I would go in the vanity van and cry. I couldn't understand or gather anything that was happening. I couldn't dance, but I realized that I didn't have time, it was something that had to be done and so I just got done with it and rushed back home. After which, she only stayed with us for a week. No matter wherever I go or whatever I achieve, no project can be closer to me than Mom.
HIP: How different do you think the character of Arya is compared to what we've seen of you previously in Pakistan?
SA: I think the stories match somewhere or the other. It's actually more about how every character is portrayed and executed. I agree, there are character-types, but like I said, Ravi Sir had a vision and I truly trust the director since I believe there's great learning there. That said, it's a very different role and I haven't done something like this before. There's no resemblance at all to my previous characters at all.
Also Read: Mahira Khan finally breaks silence on comparisons being drawn to Saba Qamar and her Bolly debut
HIP: Do you think comparisons with Saba Qamar's Hindi Medium and Mahira Khan's Raees are inevitable, how do you respond?
SA: I think Saba is a phenomenal actor and even Mahira's done great work in Rees, and of course, there are comparisons, but I don't take them seriously. I strongly believe that every actor has its own capacity to perform and method of performing. But what I loved was how amazingly well our actors have done. They've set a benchmark for the actors to follow.
When I began shooting, Kapoor & Sons had released and Fawad Khan was all the rage. Our entire team had gone to watch it, so now; they [Bollywood] know our actors' potential and the fact that they've swiftly made their way to the A League. I didn't have to audition for Mom, I was offered the role by the makers just by watching our dramas, so even though Bollywood is a huge platform for us, it is truly an achievement for actors who've represented Pakistan so well.
HIP: Lastly, what can people expect from Mom?
SA: Firstly, I think it's huge for me to be able to share the screen with actors like Sridevi, Nawazuddin Siddiqui and Akshay Khana at this age and point in my career. Let's see how the audience reacts to it, I honestly have no idea. Momalso tackles with a very sensitive topic, so I'm keeping my fingers crossed.