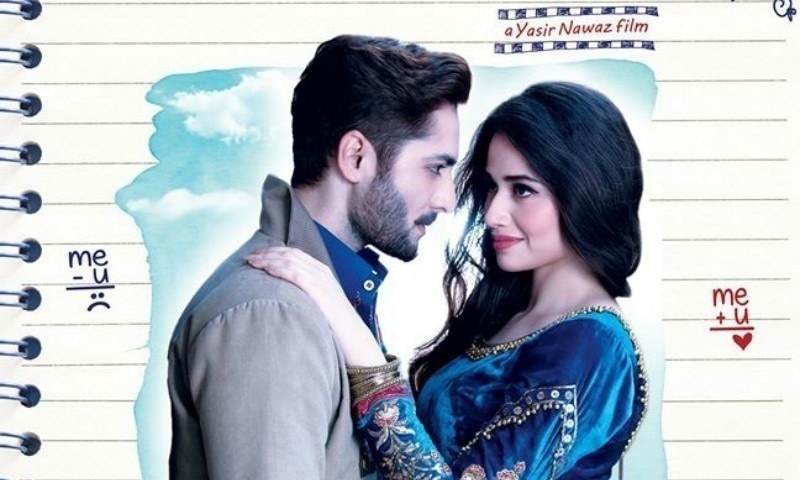 This Eid was certainly a treat when we saw the release of two Pakistani movies, namely Hassan Waqas Rana's Yalghaar and Yasir Nawaz's directorial Mehrunisa V Lub U. With both movies breaking the dry spell local cinema was facing since the year began, today we decided to just focus on Mehrunisa V Lub U and see how the movie has fared up in the last 11 days since its release!
According to Box Office Details, with the movie making a grand total of over 10 Crore and counting, the audiences responded quite well when it released. During the Eid holidays it managed to stay in the Crore range with a drop on Friday, but it was back in the Crore group over the weekend. Now with the holidays over and everyone getting back to regular routine, in its second week up until Thursday, MVLU saw a drop but managed to make money in the range of lacs, which was expected.
Read : Review: 'Mehrunisa V Lub U' offers good cinematic entertainment this Eid
Here is the week one, 11 day business for Mehrunisa V Lub U:
Monday: 1.1Cr
Tuesday: 1.75Cr
Wednesday: 1.4Cr
Thursday: 1Cr
Friday: 90lacs
Saturday: 1.2Cr
Sunday: 1.15Cr
2nd Monday: 45lacs
2nd Tuesday: 40lacs
2nd Wednesday: 35lacs
2nd Thursday: approx 30lacs
Grand Total: 10+ Crore
We got in touch with Nina Kashif, General Manager of Urdu 1, to ask whether the makers were satisfied with the numbers.
"Yes. I am satisfied with the numbers so far and we are still counting by the way. The numbers aren't closed yet. Once they are closed, I will be able to tell you if they met my expectations or not." she said.
Since the movie received a lot of mixed reviews we couldn't help but ask Nina her view on that as well,
"Talking about mixed reviews, most of the movies do get those. However at the end of the day, it's the numbers that matter. If the film does well at box office, which so far it has, then these reviews don't matter much. I have seen excellent reviews of films that have failed miserably at the box office. But we do welcome healthy and constructive criticism that can help us in the future." Nina shared.
With Mehrunisa V Lub U still going strong, let's see how much this Danish Taimoor - Sana Javed starrer manages to make at the end of its run.