Hadiqa Kiani set out on a journey with the intent to explore regional folk music with WAJD. But it seems, there was a whole other propaganda behind it. And that being, proving to the world again and again what a wonderful singer Kiani is. With four chapters of WAJD out, Hadiqa Kiani has effortlessly managed to win hearts and woo her listeners with her magical vocals.
This time, the lady has chosen to explore the Punjabi folk culture, is paying tribute to the famous poet Baba Bulleh Shah with Kamli. The poetry has been written by the sufi poet Baba Bulleh Shah and it seems that Hadiqa's vocals have lent soul to the already deep poetry. The opening sequence of the tribute is enough to give you goosebumps as the music, coupled with Kiani's voice resonate deep in your soul.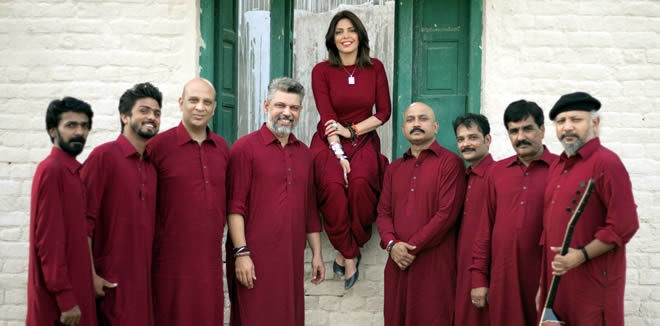 This time, Kamli features Steive George on the Saz Baglama, Baqir Abbas on the flute, Asif Ali Goga on the Qawaali Jori, Irfan Kiani and Imran Ali on the harmonium. Credits for the breaking vocals for the song go to Irfan, Sakhawat, Sharafat and Imran. The music for Kamli has been produced and arranged by Irfan Kiani.
Listen to Kamli or perhaps any of the three earlier chapters from WAJD, and you'll surely be convinced of the fact that Hadiqa Kiani is not just any singer. She is in fact the queen of versatility and isn't afraid to prove it.