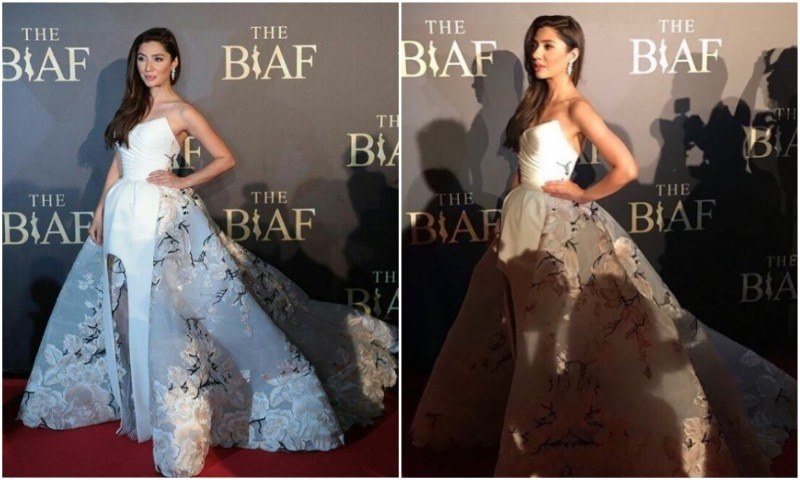 Our very own starlet and a fashion diva, Mahira Khan attended the 8th Beirut International Awards Festival yesterday and bagged two trophies for herself in the categories of 'International Recognition' and the much-deserved 'Best Dressed' for the evening.
Mahira looked absolutely stunning in a Nicolas Jebran backless white couture gown, sporting an elegant look with her effortless grace. The stunner had her hair swept to a side and applied minimal makeup, giving her the gorgeous dewy look that make hearts skip a beat.
Styled by Michelet Colette, Mahira did'nt go over-board in the accessories department either and came off as subtle and graceful. And it wasn't only us impressed, BIAF Lebanon shared a video of Mahira Khan walking down the red carpet with a caption 'Best Dressed'; a title she owns to the fullest.
Mahira also shared snippets of her look and her award acceptance speech on her Twitter handle.
In the video, the diva is seen thanking her fans and the hosts for all the love and respect she received.
Time and again, Mahira Khan has proved that she is a natural charmer and a real fashion icon, we congratulate the beauty on her big international win and wish her all the more success for her upcoming ventures.