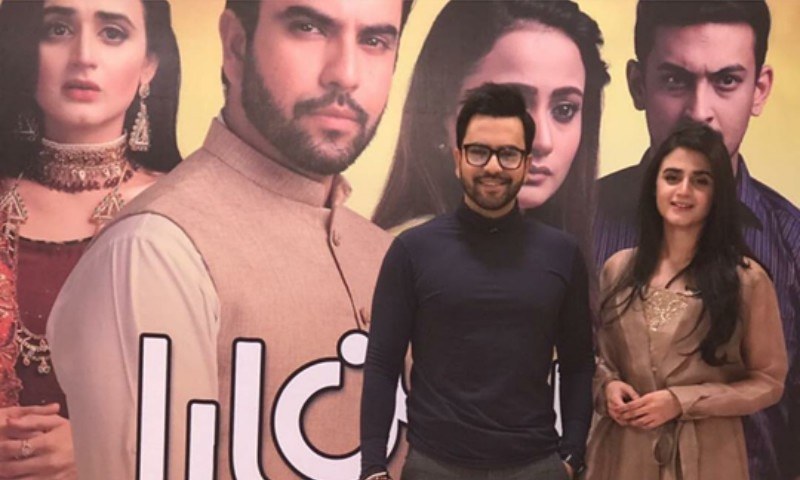 The family drama is still going strong all thanks to Asiya Mirza's well written script.

Sun Yara written by Asiya Mirza, is a drama which even after 27 episodes is going strong mainly because it keeps revolving around three sets of families namely one which belongs to Talal, the other is Mustafa and his Bi Jaan and lastly is Saif with his mother and annoying sisters. Where one would have gotten bored seeing the on again off again relationship between the couples, surprisingly Mirza has written a script which keeps the viewers engaged and doesn't give them a margin to switch the channel. So what went on in last night's episode? Read on to find out.
Saif (Faris Shafi) is not even half the man Mustafa (Hassan Niazi) is, as he decides to kidnap his own son Ayaan just to teach Lali (Xarnish Khan) a lesson. Mustafa still hurt by seeing her with Saif, becomes insecure and sends Lali back to her mother's without saying anything to her family. With her son taken away from her, Lali is miserable yet refuses to ask Mustafa for help. Roshni (Hira Mani), who adores Lali is quite upset seeing how she never told anyone how Saif was making her life difficult and how she never even told Mustafa the real reason as to why she had gone to meet him!
Read : Sun Yaara: Will Saif succeed in tearing Mustafa and Lali apart?
Taking matters into her own hands, Roshni calls up Mustafa and tells her about the kidnapping. Mustafa adores the boy as his own, and quickly rushes to be with Lali and helps her out but by deciding to divorce her so she and Saif can be a family again and keep her son!
We were glad to see Lali disapproving, so at the end Ayaan comes back home and Mustafa realizes what a fool he was for even thinking of divorcing Lali but the damage has been done. Lali was beginning to develop a soft corner for him, but has now gone back in to a secluded shell.
But one couple who FINALLY have begun to fall in love and actually display it are Roshni and Talal (Junaid Khan), who in that two minute scene, stole our hearts. The on-screen chemistry between Hira Mani and Junaid Khan is amazing and credit for that goes to director Danish Nawaz.
With Mustafa and Lali back to square one and Talal and Roshni in love, lets see what the future for Khurram (Asim Mehmood) holds, as he will be getting married soon.
So tune in every Monday at 8 pm only on Ary Digital to see whether Lali will ever have a peaceful married life or not.