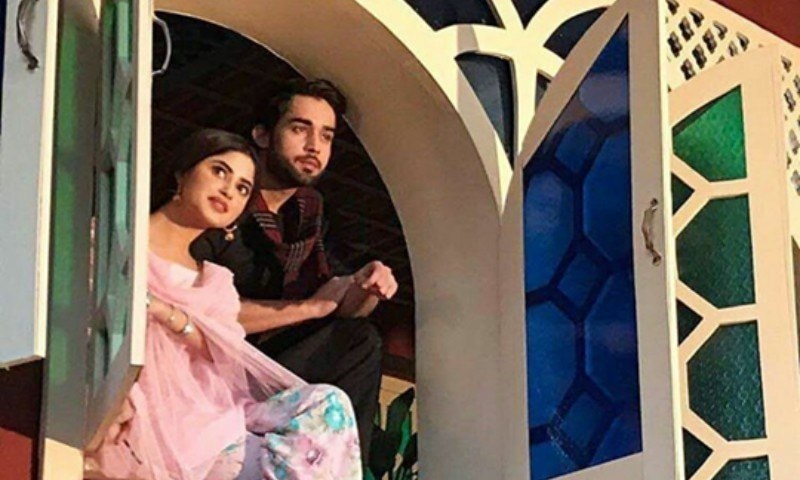 Bilal Abbas Khan and Sajal Aly impress in the teasers, so much so that we're left totally impatient.
Being drama buffs we are always on the look out for something unique to watch. Bilal Abbas Khan and Sajal Aly pairing up for O Rungreza, a drama serial for Hum TV, made us keep a mental note to make sure to keep a close eye on it . With the teasers being released one by one, this particular drama reassures our faith that there are makers out there who are working hard towards displaying high quality plays with strong content.
Directed by Kashif Nisar, the man behind the famous play Dumpukht which also starred Bilal Abbas Khan. The first teaser displayed a lot of color, staying true to its title. Bilal and Sajal are seen having a 'rang' fight and the two things that grabs one's attention immediately is the easy-going personality of Sajal's character, which gives us a hint that she will be a joy to watch. The second thing we notice is Bilal's body language, which shows a lot of maturity as he is no longer the boy we saw in his movie Thora Jee Le.
We're guessing Bilal and Sajal will be romantically involved, and the second teaser gave us a more in-depth analysis of the duos characters. Bilal, who has lost his parents, comes to stay with Sajal and his mother played by Irsa Ghazal. Now where Sajal always has a upper hand on the poor boy, he is seen looking pretty docile, shying away rather quickly. This was where the sign of a good teaser was evident, as it left the viewers guessing what could the story possibly be? One thing we are pretty sure of, is that the story is not going to be something generic. In an earlier conversation, Bilal shared,
"It's a beautiful story. I play a dye wala and my whole get-up is like that. I fall in love with a girl played by Sajal who is my first cousin, and from there the play will unravel and the story will unfold. All the characters involved have their own story to tell which will make O Rungreza an interesting watch, as it is quite different."
Read : Bilal Abbas Khan to star opposite Sajal Ali in upcoming drama titled 'O Rangreza'
O Rungreza is expected to air soon and besides Bilal Abbas Khan and Sajal Aly, the cast includes Irsa Ghazal, Noman Ejaz and Sana Fukher. With a hauntingly beautiful background score, we can't wait to watch and review the first episode for you guys!