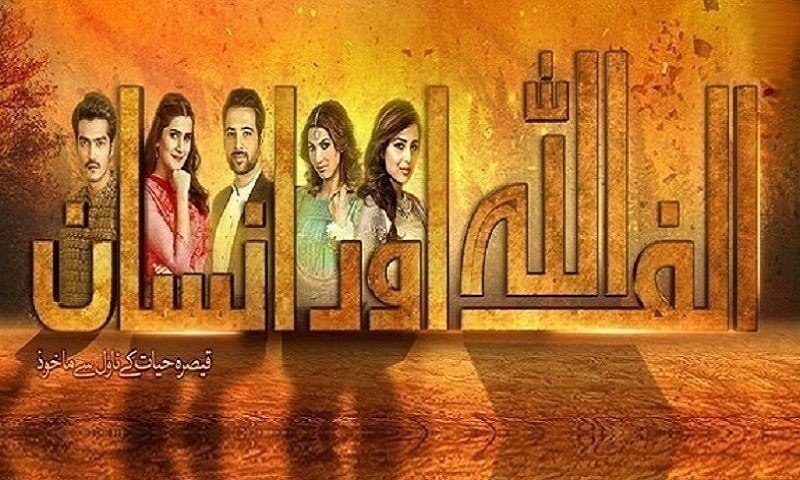 Alif Allah aur Insaan is one drama that has managed to entice its audience and have them gripped in its clutches. While there may be other dramas airing on Tuesdays, none have managed to live up to the strength and content Alif Allah aur Insaan delivers. There hasn't been a single week where there weren't spectacular performances by the cast and major turns in the story.
So last week we saw how Rani was at the receiving end of Nigar Begum's wrath just because she happened to be in the wrong place at the wrong time. Nigar Begum unleashed on Raani, beating her to the point of oblivion and had her thrown in solitary confinement just to teach her a lesson.
Raani is devastated. She calls out her mother in agony, blaming her own self for having accepted this life of misery. The other courtesans are all aware of Raani's plight but choose to stay quiet or else they'll be subjected to the same treatment.
It's Shammi whose worried about her and on his visit to Nigaar Begum, tries to wheedle out information about Raani. Nigar Begum does gets suspicious but Shammi distracts her mind, telling her how much he is worried about Raani being a bad influence for Nigaar. And then on his request, Nigaar Begum actually agrees to send Raani to where she came from, as good riddance.
What we didn't like was the fact that even though Raani had received her ticket to freedom, still she decided to take that huge step and poison Nigaar Begum. What was she thinking? Although in the past, Nigaar begum has proved to be a nuisance and she really got back what she did to Fizza, but we believe she didn't deserve to die like this at least. In fact Raani's character didn't deserve to kill her off.
We have now been introduced to this new shade of Raani's character, which is equally as vicious as Nigaar Begum and we're eagerly waiting to see how this develops.
In a parallel universe Basit is now at peace with himself after accepting Nazneen's love. But what is confusing is the fact that Nazneen herself isn't sure about what she wants out of life. Now that she knows Basit has accepted her love, she has won what she set out to get. But then why invite over Shahzeb for a casual outing and then react to his confession as if she herself isn't double timing him.
And Shahzeb's confession was entirely innocent. He was just upfront and honest and Nazneen reacted as if he had cheated on her. Nazneen did not have the right to such a reaction we believe.
We now wait to see how Basit's parents will react once they know for sure what Basit and Nazneen are up to, since his sister hinted how Nazneen has been making advances at Basit.
All in all this week's episode was as gripping as the others and we kind of feel sorry for Nigaar Begum. But hats off to Sana Fukher and Ushna Shah for delivering the perpetrator and receiver of punishments to the T. The role reversal was certainly amazing.