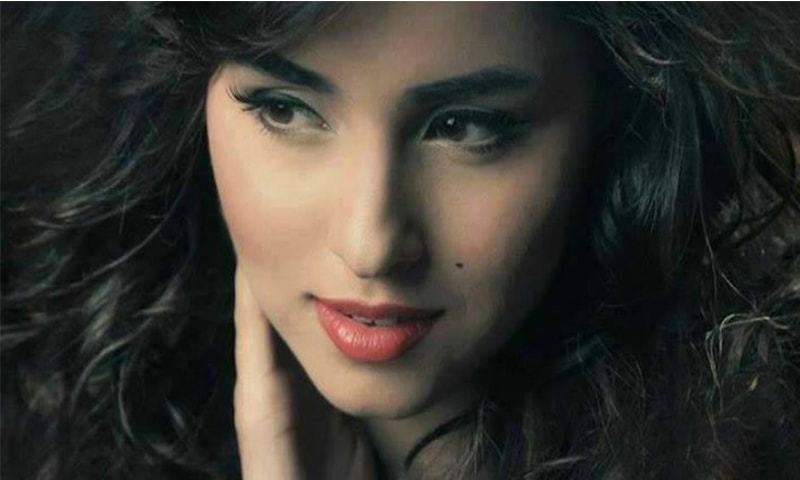 We can't wait to see the magic the actress will bring on-screen.

With serials becoming more and more issue oriented, it is no secret that everyone wants to be a part of something bigger. Nimra Khan is the latest celeb to have accomplished just that, having joined the cast of Alif Allah aur Insaan and Baaghi.
Alif Allah aur Insaan is one of the leading dramas on television right now. It presents to us the issue of class distinction and the fact that humans think that they are above the power of Allah, where as He is the only supreme power.
"I joined this serial because it is under the banner of HUM, the cast is amazing and the show has a high viewership but aside from all this it is an issue oriented serial." said Nimra on her decision of joining the cast of Alif Allah aur Insaan. Nimra also said that the show is based on the issue of people relying on 'maulvis', instead of following the word of almighty Allah.
Also Read: 'Baaghi' teaser leaves us in awe of Saba Qamar
Nimra will also be playing a distinct role in Urdu 1's upcoming Baaghi staring Saba Qamar as Qandeel Baloch.
"Nina jee from Urdu 1 approached me and she had already seen me and Saba together a few times. She thought that we both resembled so I was offered the role of her little sister on the show." said Nimra. The drama will take place in a village setting, and the cast had to copy a Punjabi tone for their role. Luckily Nimra's mother happens to be Kashmiri-Punjabi, so the accent came naturally.
"I will be playing the role of Saba Qamar's younger sister. Basically she is one of those wannabe girls, who thinks she will be as pretty and famous as her sister and in this case I will want to be following Saba's footsteps." says Nimra on her role in the serial. The Choti Si Zindagi sweetheart says that the cast of this show is amazing featuring Osman Khalid Butt, Yasir Nawaz, Saba Qamar and Hareem Farooqi.
Also read: HUM TV's Choti Si Zindagi replaces Zara Yaad Kar
Everyone is familiar with Qandeel Baloch and why her death was the topic of controversy, but Nimra set the facts straight by telling us that the show does not glorify Qandeel in any way.
"If there was anything wrong in the script regarding Qandeel or anything too extreme, we as a cast would speak against it, showing it in a milder manner." says Nimra. The Rishta Anjaana Sa beauty says she has a different belief on ending the evils that exist in society. "There is an alternative to eradicating bad from the society, instead of finishing a person altogether. You don't know the events that build up to the moment that make a person who they are," said Nimra.
Truly a revolutionary thought, which is why we can't wait to see what Nimra brings to the screen. We wish her all the best!