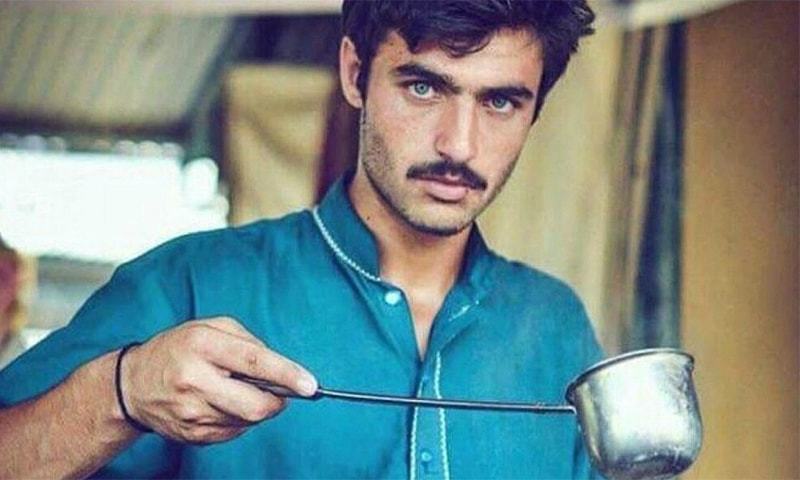 The main argument revolves around whether the star is from Pakistan or Afghanistan.

Last year, social media exploded here as well as abroad. Everyone went gaga over a picture of the chai wala, Arshad Khan. With his rugged good looks and sparkling blue eyes, this chai wala became an over night sensation, and from poverty, he rose to become a star. So why are we discussing him now? Well because it seems he has caught the attention of NADRA, who say he's not a native of Pakistan, but is in fact an Afghan national!
According to Geo News, the National Database and Registration Authority (NADRA) source told the channel that Khan did not own any valid legal documents to cover his stay in Pakistan. But he star's team says that NADRA was misreporting the facts. Apparently initially, there was a picture of him (now deleted) receiving his CNIC at the headquarters in Islamabad a month ago. He applied for it after becoming famous, but the documents he used were apparently fraudulent.
Read : From Chai Wala to model: how one photo changed a life
NADRA also said that when Khan had applied for a passport, loopholes began to show. But because of his influence, the passport was issued to him. What he was not aware of though, was that he had begun being investigated by the NADRA investigation unit. Sources claimed that Khan and his family come from Kandahar in Afghanistan, and just to get Pakistani documents they decided to use the story that they were from the Moosakhel clan!
But Khan spoke to the channel and said that his family came from Mardan and his father had migrated to Saudia Arabia in 1984, worked there for 13 years before returning to Pakistan. He claims that he is very much a Pakistani national, but failed to provide any concrete proof.
Putting all rumors to rest, came a tweet from the Afghan Ambassador to Pakistan, Dr. Omar Zakhilwal who confirmed that Arshad Khan was indeed an Afghan national.
So there you have it guys, Arshad Khan is indeed hailed from Afghanistan. We can't help but be a little disappointed by this latest turn of events. What are your thoughts on the matter? Share with us in the comment box below.