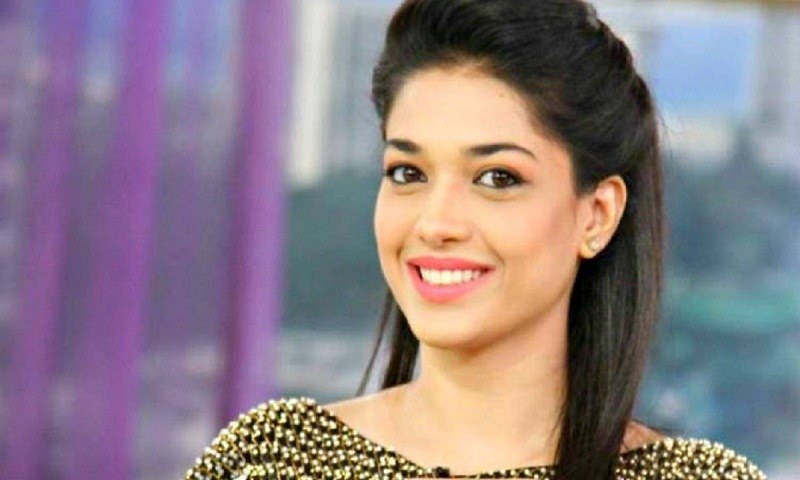 We as a society have become so desensitized that we don't even realize where we go wrong. Keyboard warriors, who consider it their job to talk and bash everything from political situations to celebrity endorsements, are becoming an ever growing nuisance.
Just because we have social media and freedom of expression, doesn't mean we go ahead and speak whatever is on our mind. A term called 'respect' seems to be something majority of the masses have forgotten. This time around, the ever so sweet and talented actress, Sanam Jung was a victim of the vicious bouts of body shaming.
Sanam's been a stylista since day one, and is naturally trying to shed the baby fat gained from pregnancy. But apparently this doesn't ring well with a lot of people, ones who don't have anything better to do.
Recently HUM TV posted a beautiful picture of Sanam on their official page, asking who would like to see Sanam back in dramas, and it seemed the internet just exploded with rude remarks.
Read: 'So Baby' is Sanam Jung's choice for her baby's photoshoot!
As usual Sanam looked absolutely gorgeous in the pink outfit but keyboard warriors took it upon themselves to make sure they body shamed the confident lady.
Some spoke out like people here: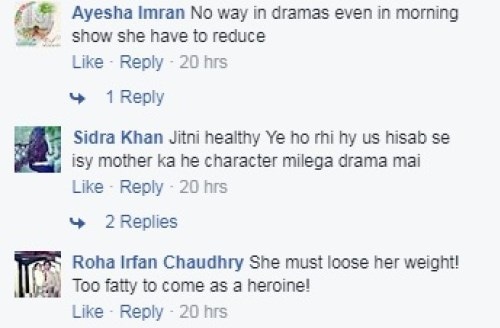 There were others too and none of them actually had it in their heart not to be disrespectful, except a few.
But kudos to Sanam, whose taking it in her graceful stride and hasn't yet answered to these insensitive people. To her, it doesn't matter, she's least bothered and that's the way it should be - more power to this woman!